1886-S
Variety 102
Obverse 2: High Level Date, Date Further Right
Reverse B: Medium S, [mm C,C]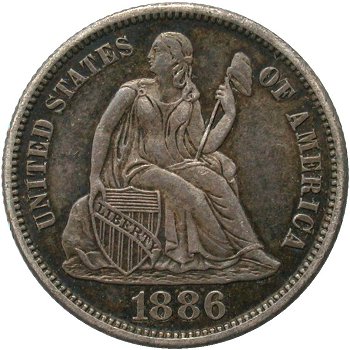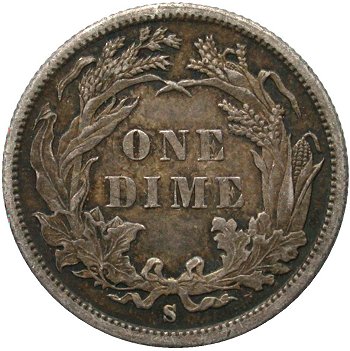 Obverse 2 Reverse B
Obverse Diagnostic Point(s) Reverse Diagnostic Point(s)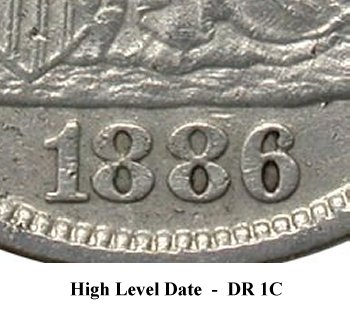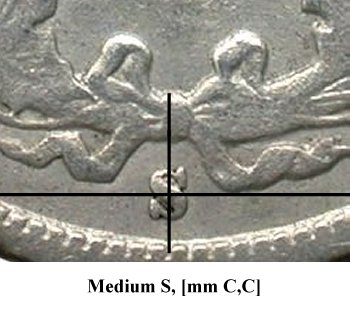 Comments: Obverse 2 features a High Level Date that is shifted to the right when compared to Obverse 1. Use the position of the 2nd 8 digit with respect to the pendant as a quick diagnostic point to locate Variety 102 examples.
Reverse B exhibits a Medium S mintmark that is well centered between the ribbon ends and between the bow knot and lower denticles. The Medium S on Reverse B is lower than on Reverse A.
Variety 102 is much more difficult to locate than Variety 101. I would estimate that at least fifteen to twenty Variety 101 specimens will be seen for every Variety 102. When Variety 102 specimens are located, they tend to be in higher grades between EF and Mint State.
Comparison Of Obverse 1 and Obverse 2 Date Positions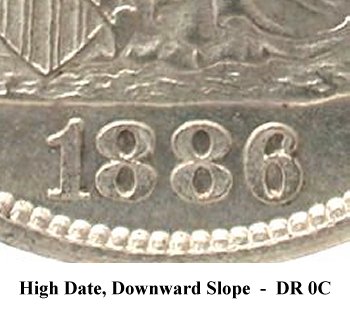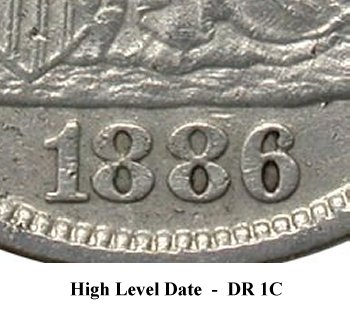 Plate Coin: Courtesy of Chris Majtykas Collection, AU55
1886-S Varieties 101, 102