1847
Variety 101
Obverse 1: Date Overlaps Base
Reverse A: Perfect Die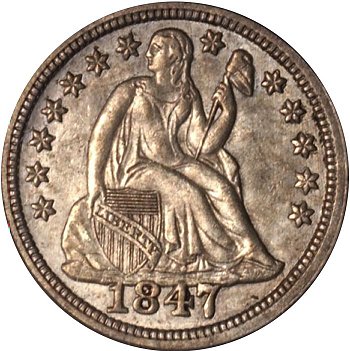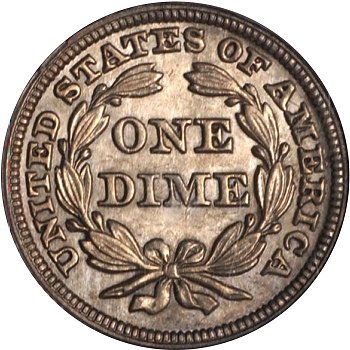 Obverse 1 Reverse A
Obverse Diagnostic Point(s) Reverse Diagnostic Point(s)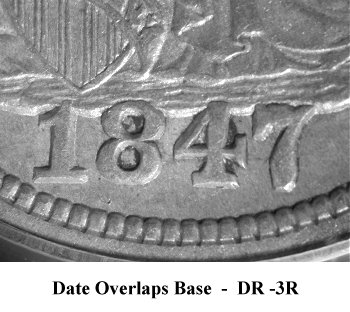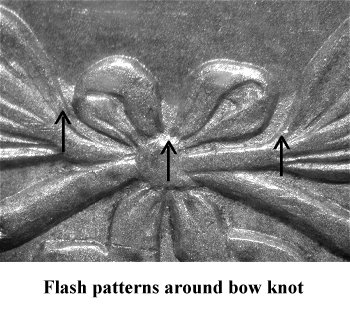 Comments: Obverse 1 is the easiest of the three 1847 obverses to identify due to a date that boldly overlaps the base. The tops of all four date digits are seen as being in full contact and overlapping the base. Obverse 1 also exhibits die chips around Stars 2 through 5 and on Stars 12 and 13.
The flash around the bow on Reverse A is evident but not as severe as on 1847 Reverse B.
Reverse A is brought back into production during 1848 and is paired with the 1848 Obverse 1, the High Downward Sloping Date obverse die.
Plate Coin: G. Fortin Collection, PCGS MS61 CAC Green - Ex. Eliasberg