1861-S
Variety 102
Obverse 2: Medium Level Date, Clashed Die
Reverse A.2: Small Thin S, [mm Lt,C], Clashed Die, Die Defect On Left Edge of Corn Ear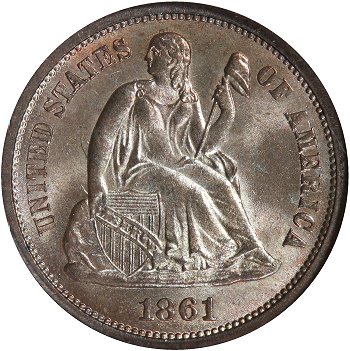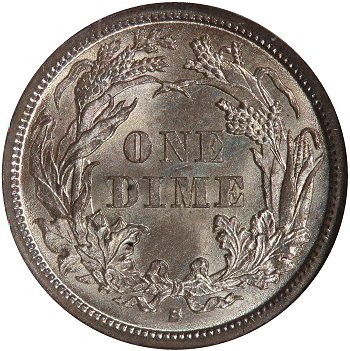 Obverse 2 Reverse A.2
Obverse Diagnostic Point(s) Reverse Diagnostic Point(s)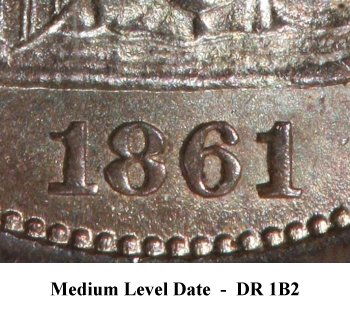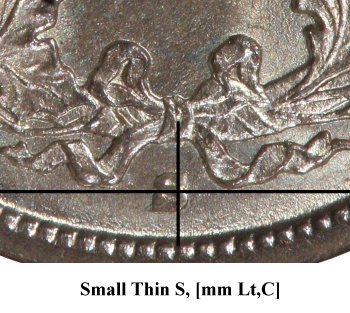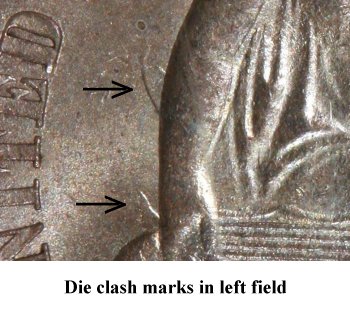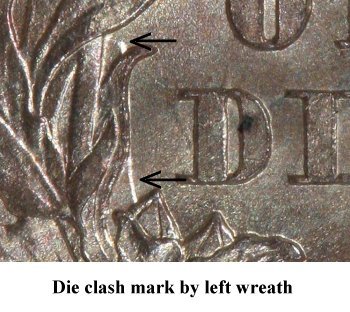 Comments: A second obverse die is paired with Reverse A with date placement measurement DR 1B2.
Reverse A becomes clashed when paired with Obverse 2. Die clashing marks are evident on both the obverse and reverse dies. The denticles on Reverse A have begun to deteriorate during this die state. The die defect on the left edge of the corn ear remains visible. Reverse A will again be used in 1862 and surprisingly, once again in 1865 to strike additional San Francisco dimes.
Most examples of Variety 102 are seen with the strong die clashing.
Plate Coin: Courtesy Eugene H. Gardner Collection, NGC MS66
1861-S Varieties 101, 102