1862-S
Variety 101
Obverse 1: Low Date, Upward Slope, Closed 6
Reverse A: Small Thin S, [mm Lt,C]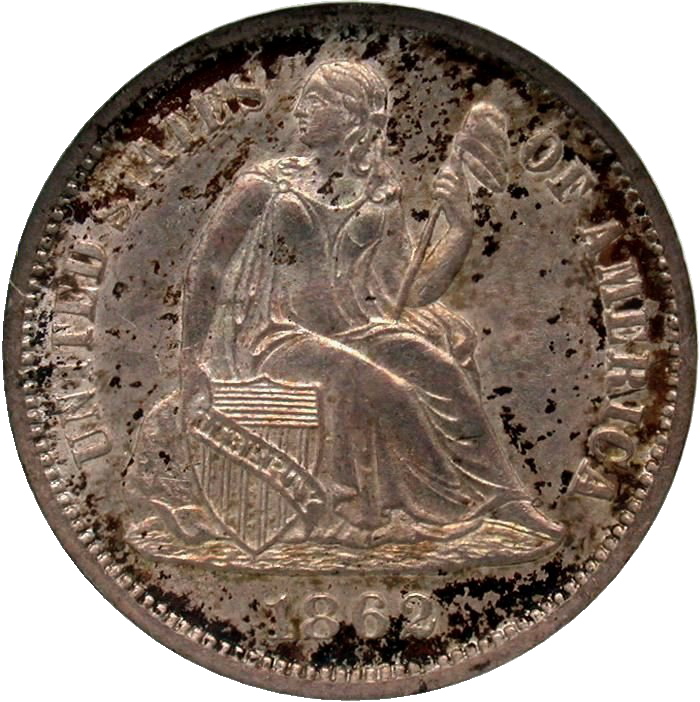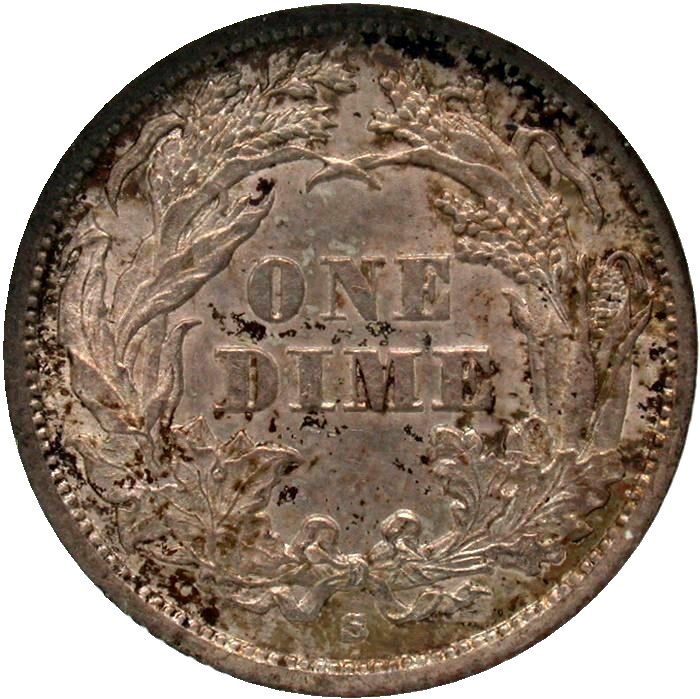 Obverse 1 Reverse A
Obverse Diagnostic Point(s) Reverse Diagnostic Point(s)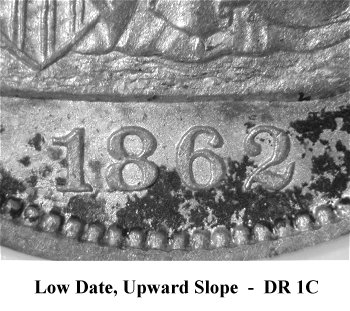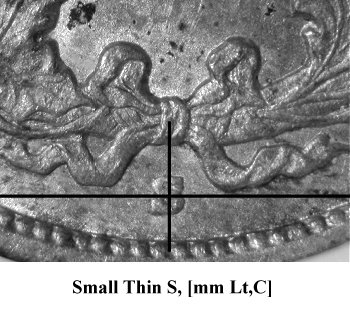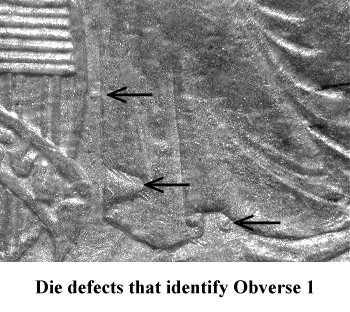 Comments: There is only one 1862 obverse die known. Greer mentions a second die pair, but a second obverse die has yet to be found.
The Obverse 1 can be identified by multiple die defects. There are die blob type defects in several locations on Liberty's lower gown. There is a defect between the right edge of the shield and the adjacent down fold. Another blob type defect can be found under the gown fold line that is immediately left of the pendant. There is a diagonal die scratch through the gown folds directly above the pendant.
Obverse 1 is paired with two reverse dies. For Variety 101, Obverse 1 is paired with a bold early die state reverse die with a Small Thin S mintmark.
Plate Coin: G. Fortin Collection, PCGS MS63 CAC Green - Ex. Richmond, Bolen and Norweb Collections