1889-S
Variety 105
Obverse 3: Medium Date, Slight Downward Slope, Open 9
Reverse D: Small S, [mm Lt,C], Die Defect On ON(E)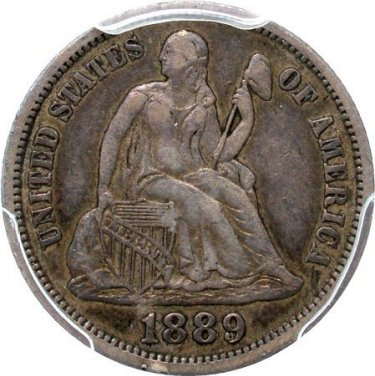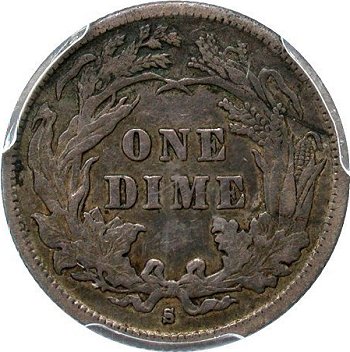 Obverse 3 Reverse D
Obverse Diagnostic Point(s) Reverse Diagnostic Point(s)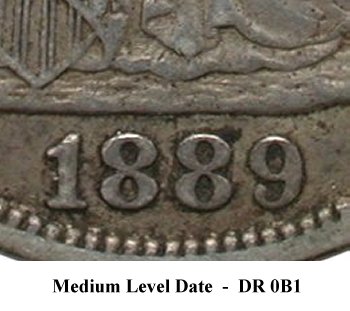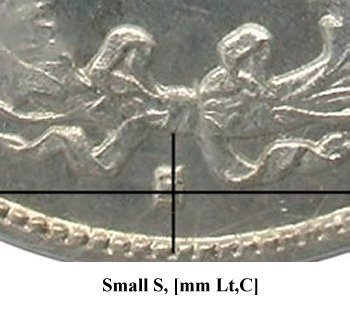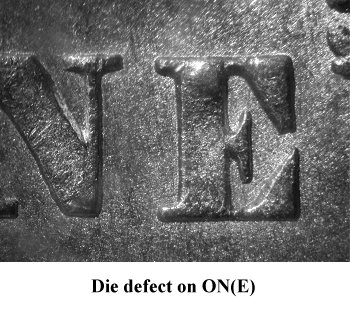 Comments: Obverse 3 is again found in an early die state with no signs of die erosion or die cracks. The die polish lines as illustrated for Variety 104 are difficult to see on the plate coin. Date digits are bold with the 9 digit slightly open.
The Small S mintmark on Reverse D is not perfectly centered in the vertical direction but close enough to be called [mm Lt,C] and help with differentiating this die with the other 1889 Small S reverses. There is a major die defect or lump on the upright of ON(E). Use this die defect as a confirming diagnostic point.
Obverse 3 will be polished for some unknown reason resulting in the Variety 105a die state. During this die state, the date digits are smaller and the 9 digit becomes very open.
Plate Coin: Courtesy Dale Miller Collection, PCGS EF40