1842-O
Variety 101a
Obverse 1.2: Polished Die, Medium Level Date
Reverse A.2: Polished Die, Medium O, [mm Rt,C,TR7]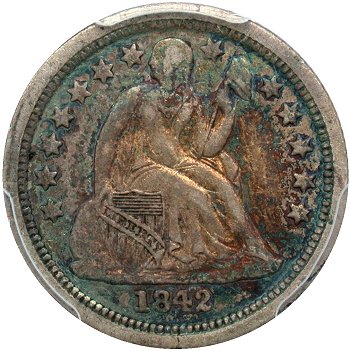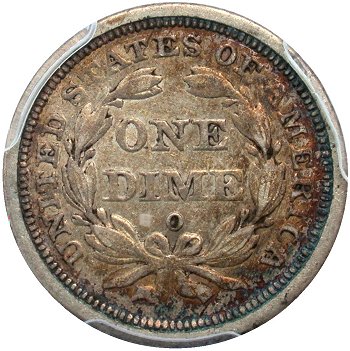 Obverse 1.2 Reverse A.2
Obverse Diagnostic Point(s) Reverse Diagnostic Point(s)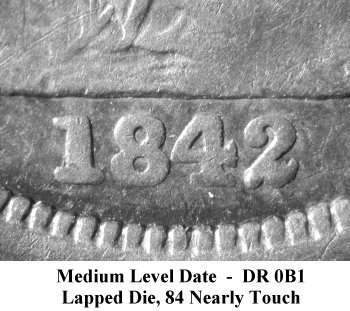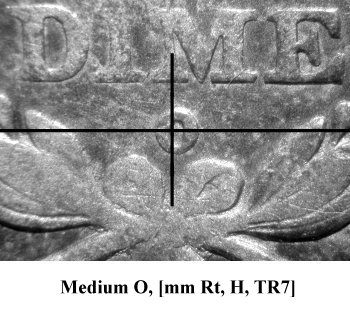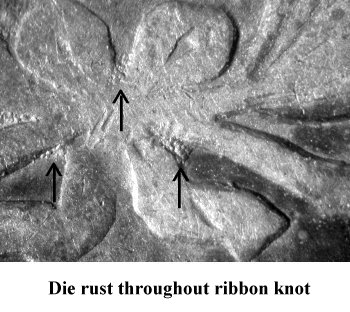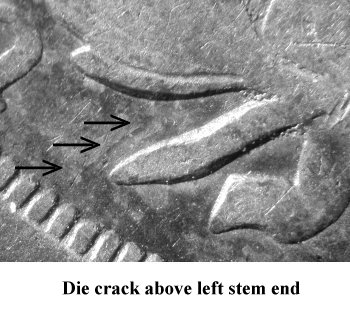 Obverse 1 before Die Polishing Obverse 1 after Die Polishing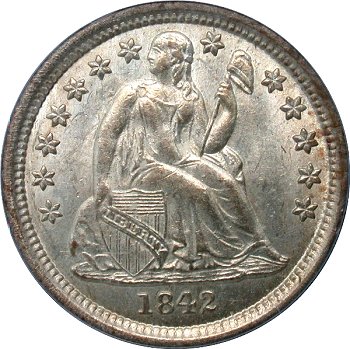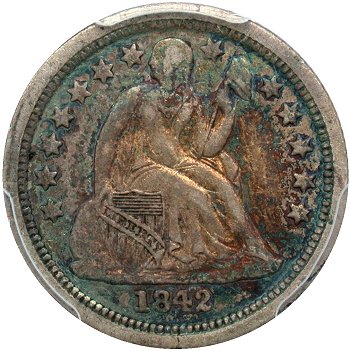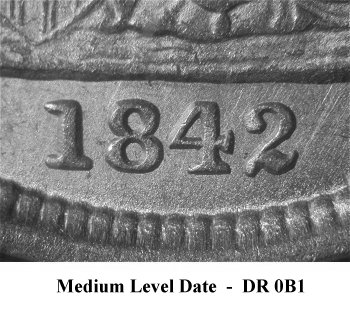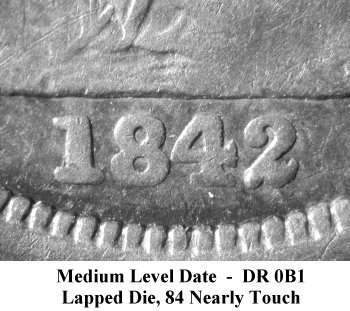 Comments: Obverse 1 shows evidence of being polished with complete loss of details within the stars and widening of the date digits. A close inspection of the date digits revealed that the 8 and 4 digits nearly touch and the center ovals in the 8 digit are much smaller than those of Variety 101. This phenomenon of date and mintmark expansion with die polishing and degradation has been documents else where in the web-book. Liberty's head and upper body details are also very weak.
Reverse A also appears to be have polished with considerable weakness in the legend and bow knot. A die crack appears above the lower left stem end. Rusted die pitting continues to be seen around the bow know.
Variety 101a is a rare die state and difficult to identify in lower circulated grades due to poor obverse details as struck. Variety 101a can also be occasionally located with a filled die obverse. See Variety 101b for more information.
Plate Coin: G. Fortin Collection, PCGS VF35, actual grade is EF45
1842-O Varieties 101, 102, 102a, 102b, 103, 104, 104a, 105, 106, 107, 107a