1843
Variety 101a
Obverse 1.2: High Level Date, Polished Drapery
Reverse A.2: Late Die State, Die Erosion Throughout Lower Wreath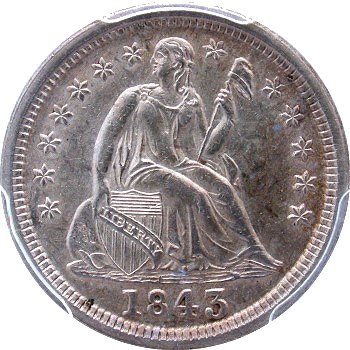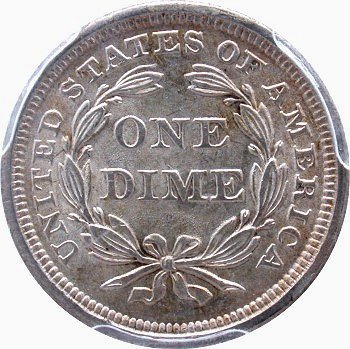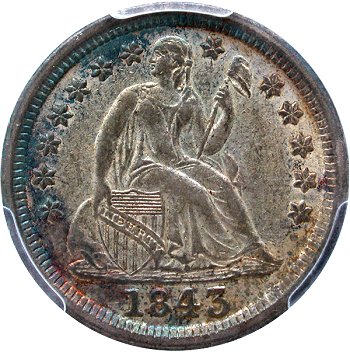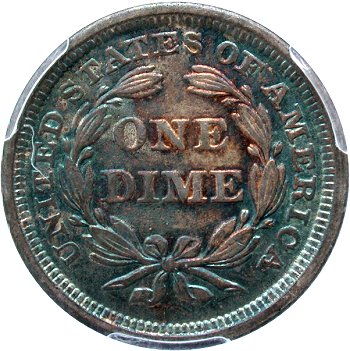 Obverse 1.2 Reverse A.2
Obverse Diagnostic Point(s) Reverse Diagnostic Point(s)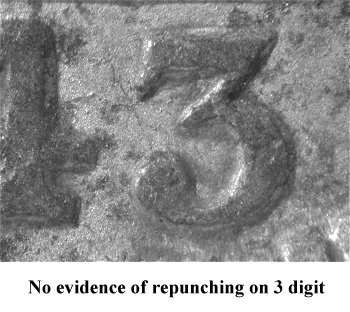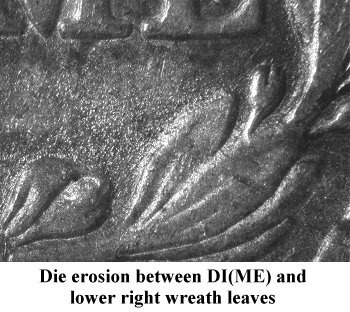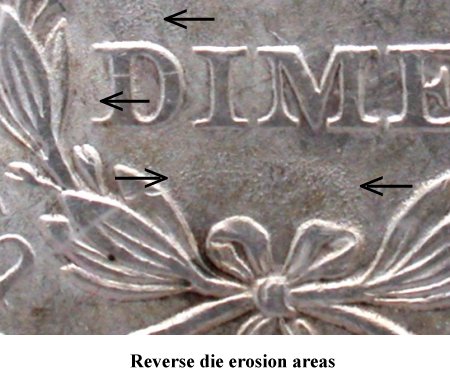 Comments: Reverse A exhibits significant die erosion during a later die state. Heavy metal flow lines can be found throughout the lower wreath with severe erosion and apparent die buldging above the ribbon bow. The area between the lower right wreath leaves and DI(ME) is also a primary diagnostic for heavy metal flow lines.
Repunching on the 3 digit is no longer evident on Obverse 1. The polished drapery then becomes the primary diagnostic marker and should allow Obverse 1 to be easily diagnosed.
Two plate coins are illustrated for this die state since some examples come well struck while others are weakly struck. The top images are from a PCGS MS62 example from GFRC inventory that is very well struck. Beneath is a weakly struck example graded ANACS AU58 that was the original identification piece in the early 1990s.
Plate Coin: GFRC Inventory PCGS MS62 (above top), G. Fortin Collection PCGS AU58 (above)