1851
Variety 102
Obverse 2: Repunched 1 Digit, High Level Date, Open 5
Reverse B: Perfect Die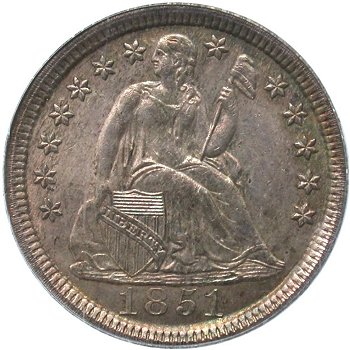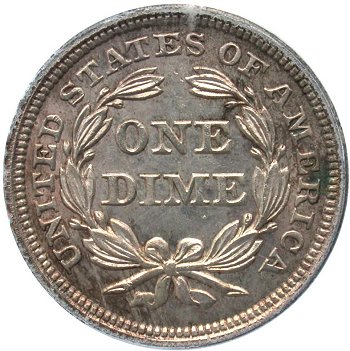 Obverse 2 Reverse B
Obverse Diagnostic Point(s)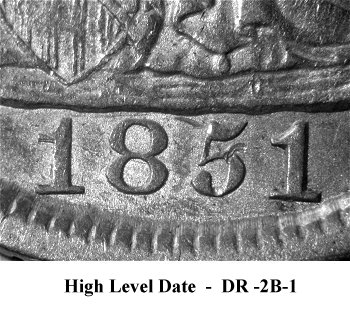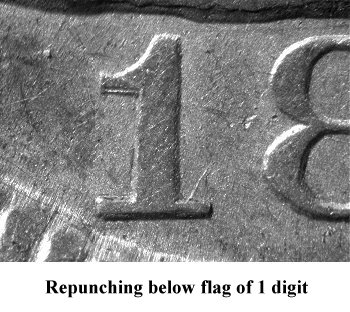 Comments: The date in Obverse 2 is positioned slightly lower than the date of Obverse 1. There is noticeable repunching on the flag of the 1 digit. The 5 digit is open as the date is weakly punched into the obverse die.
Reverse B is much bolder than Reverse A and is perfect.
In the July 1996 issue of the Gobrecht Journal, Ray Lathrop first published an article showing this 1851 dime with repunching below the flag of the first 1 digit. The macro images are from the Ray Lathrop coin.
Plate Coin: G. Fortin Collection, PCGS MS64 CAC Green