1873
No Arrows - Open 3
Variety 104
Obverse 3: Medium Date, Downward Slope
Reverse D: Die Defects on DI(M)E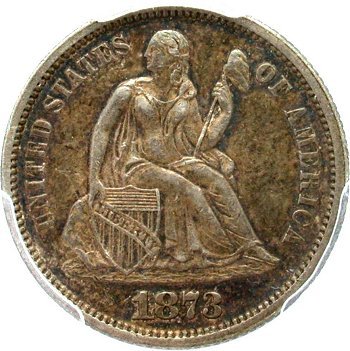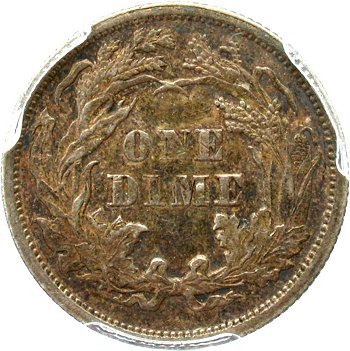 Obverse 3 Reverse D
Obverse Diagnostic Point(s) Reverse Diagnostic Point(s)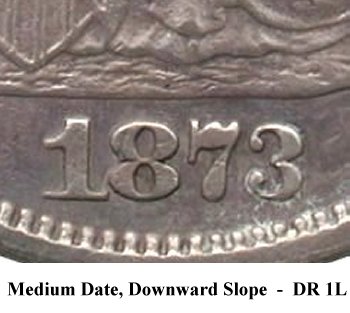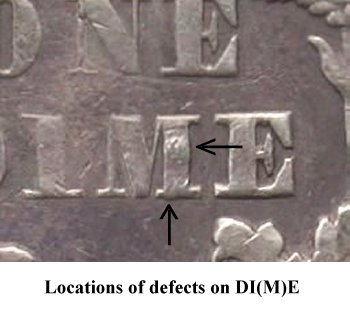 Comments: This variety can be easily identified by the Obverse 3 date punch being positioned closer to the base than the previous two obverse dies.
On Reverse D, there is a large die defect on the right upright of DI(M)E. Another die defect protrudes from the bottom of the same upright.
The Variety 104 die pairing is clearly the most difficult to locate. Almost all 1873 Open 3 dimes that I have seen have the low date with the 1 digit nearly touching the denticles and are either Obverse 1 or Obverse 2 varieties.
Plate Coin: Gerry Fortin Rare Coins Inventory, PCGS AU58