1837
Variety 101b
Obverse 1.3: Large Date, Repunched 7, Pie Shaped Die Cracks
Reverse A.2: Worn Die, Die Alignment Left 23 Degrees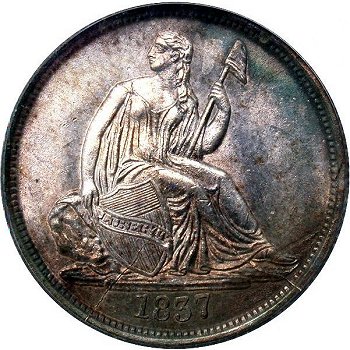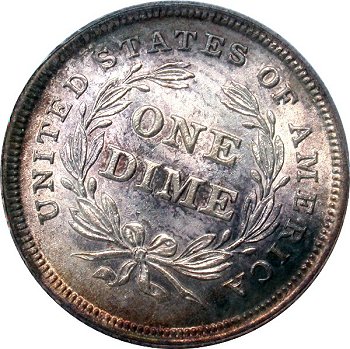 Obverse 1.3 Reverse A.2
Obverse Diagnostic Point(s)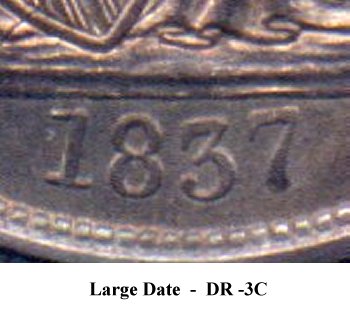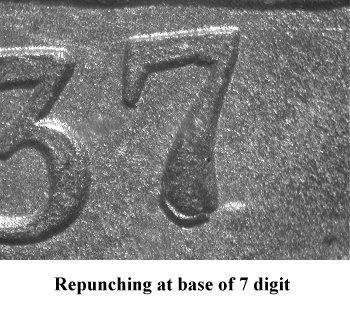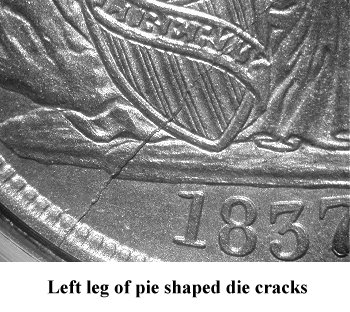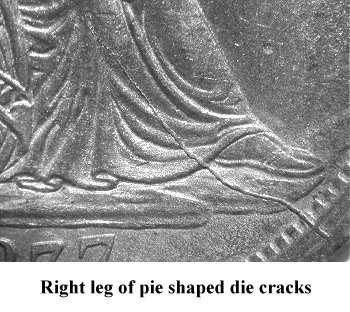 Comments: The obverse die deteriorates until a set of pie shaped die cracks appear. The die cracks first start at 4:00 and then at 7:00 on the rim and meet at Liberty's left knee at a point to the right of shield.

Reverse is again rotated left 23 degrees.

This is a common die state for Large Date dimes; locating an example should not be difficult. Collectors will be able to find examples showing the progressive stages of the obverse die cracks.
Back to Date and Mintmark Table