1842
Variety 103a
Obverse 3.2: Medium Level Date, Rim Cud At 10:00
Reverse C: Die Lines From Rim To AM(ERICA)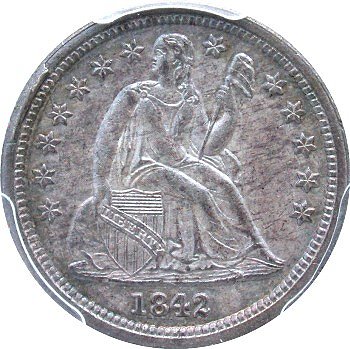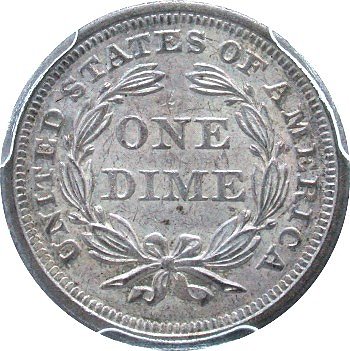 Obverse 3.2 Reverse C
Obverse Diagnostic Point(s) Reverse Diagnostic Point(s)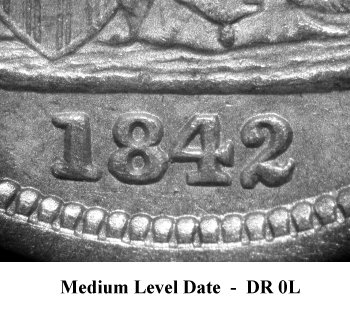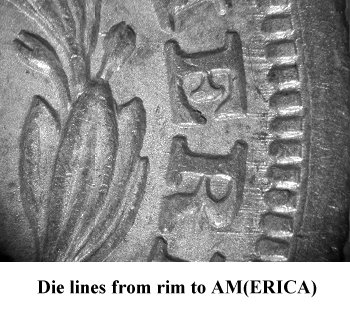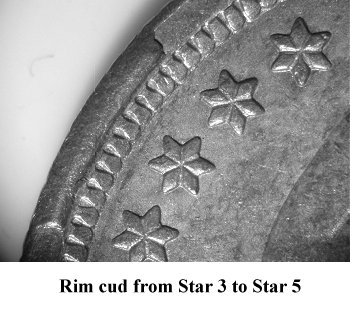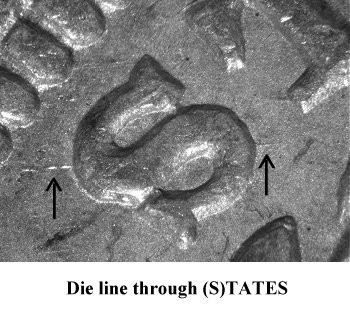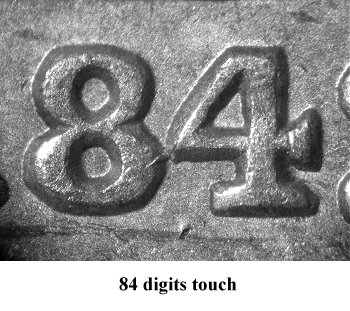 Comments: Obverse 3 is commonly seen with a bold rim cud from Star 3 to Star 5 than without. This obverse die state is occasionally available as the rim cud is quite evident to any cherry picker. The date digits on Obverse 3 are heavily punched with the 84 digits touching. A faint die crack joins Stars 7 and 8 with Liberty's head.
Reverse C features an abundance of die lines between the right rim and wreath. A large series of parallel die lines originate from the right rim into AM(ERICA). Another significant die line passes through the (S)TATES.
As Liberty Seated collectors migrated to variety collecting in recent years, this variety is now infrequently seen and should bring a moderate premium since included in the Top 100 Varieties set.
Plate Coin: G. Fortin Collection, PCGS MS62 CAC