1842
Variety 103b
Obverse 3.3: Medium Level Date, Rim Cuds at 10:00 and 4:00
Reverse C: Die Lines Rim To AM(ERICA)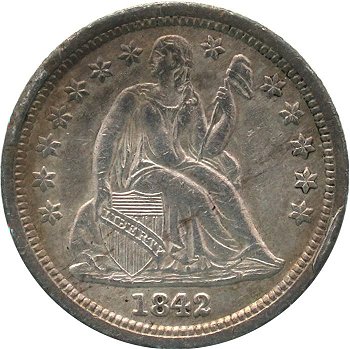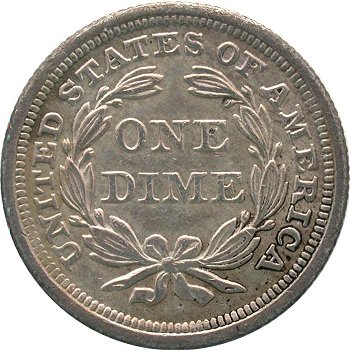 Obverse 3.3 Reverse C
Obverse Diagnostic Point(s)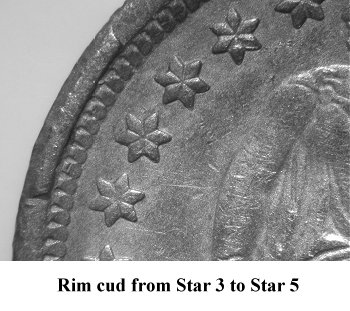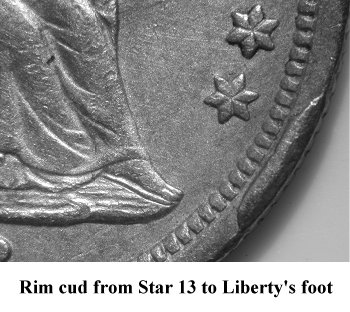 Comments: Obverse 3 is rarely seen with a second large rim cud by Star 13 and Liberty's foot.
Reverse C will still show parallel die lines originating from the right rim into AM(ERICA) as previously described for Variety 103a.
I have only seen two examples of the doubled cud obverse die state. The initial plate coin for this web-book was a rough example grading EF40 net VG-8 due to many surfaces marks. The current plate coin is from the Frog Run collection and brought $748 at the November 30, 2004 American Numismatic Rarieties auction.
Plate Coin: G. Fortin Collection, AU50 Net EF45 - Frog Run Collection