1854-O
Variety 105a
Obverse 5.2: Partially Filled Top Loop Of 8, Very High Date, 54 Closed
Reverse D: Large O, [mm Rt,C], Die Defects on DI(ME) and (ST)ATES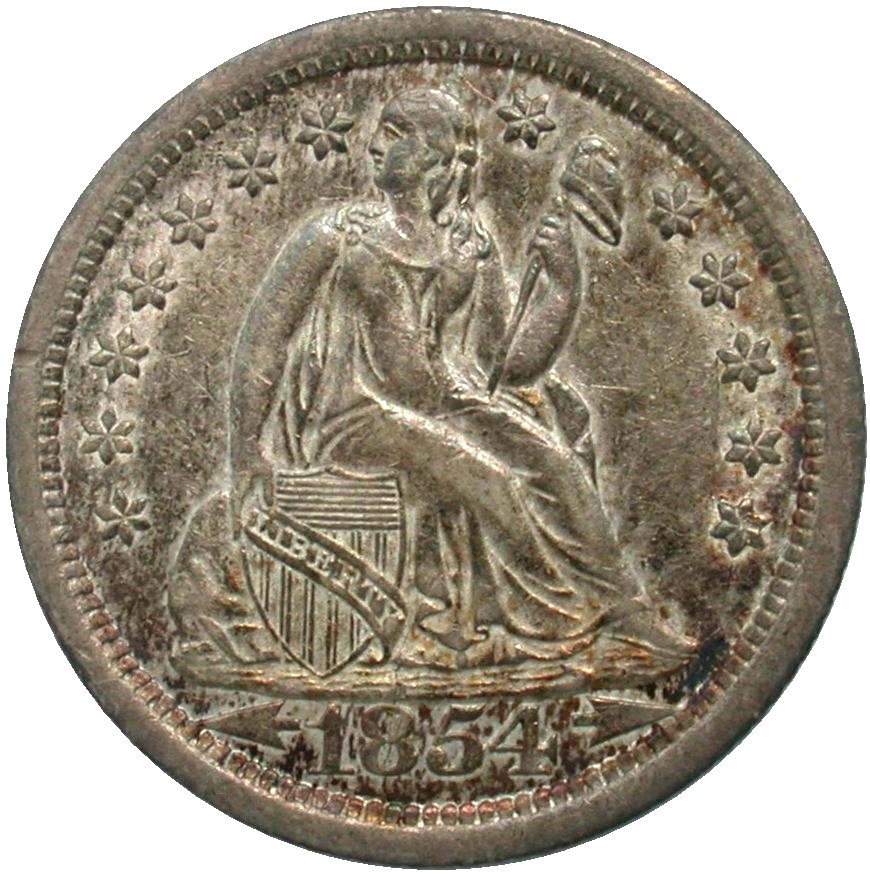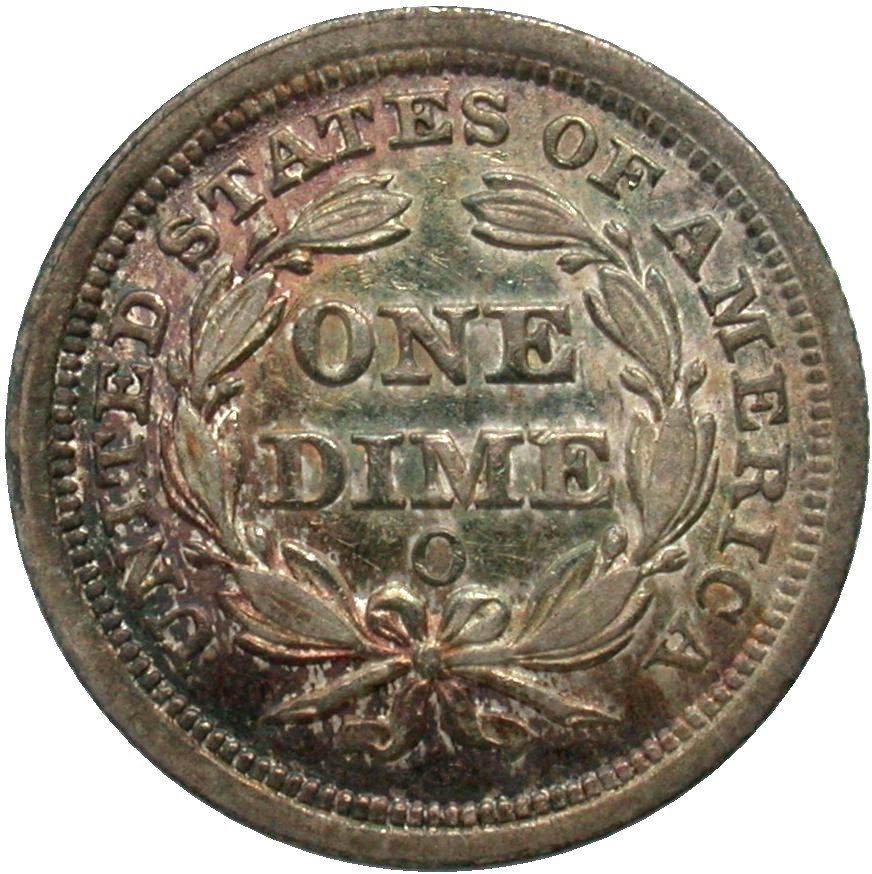 Obverse 5.2 Reverse D
Obverse Diagnostic Point(s) Reverse Diagnostic Point(s)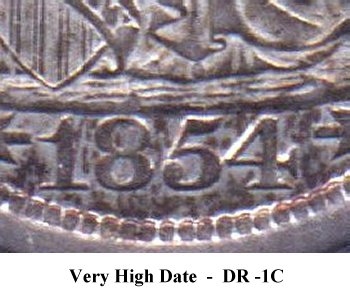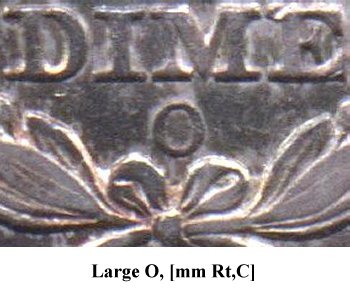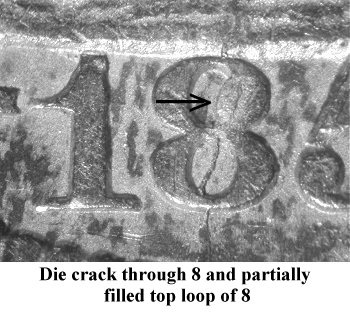 Comments: During the latest Obverse 5 die state seen, the die crack through the 8 digit becomes significant. It is likely that a chip in the die's surface occurs resulting in a the 8 digit's upper loop being partially filled. Other die cracks are the same as described for Variety 105.
On Reverse D, the lower wreath leaves typically come weakness struck as seen on the plate coin which grades a full AU. When grading this variety and die state, it is suggested that the obverse be the primary evaluation point for weak.
The filled 8 die state has proven to be most elusive since being published in 2004 and the original R5 assessment (in VF or better) could be considered conservative.
Plate Coin: G. Fortin Collection, PCGS AU50