1854-O
Variety 105
Obverse 5: Die Crack Through 8, Very High Date, 54 Closed
Reverse D: Large O, [mm Rt,C], Die Defects on DI(ME) and (ST)ATES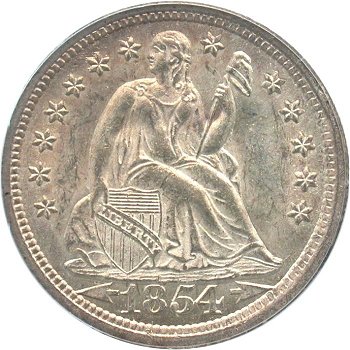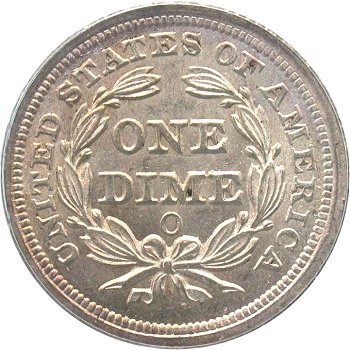 Obverse 5 Reverse D
Obverse Diagnostic Point(s) Reverse Diagnostic Point(s)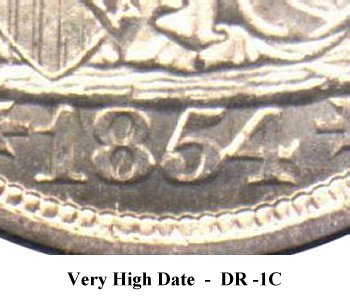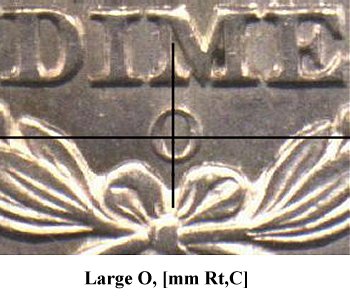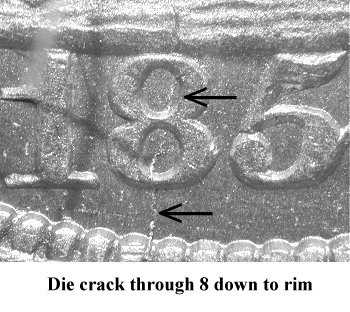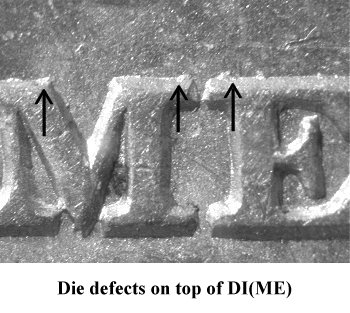 Comments: Obverse 5 is another 1854-O obverse with die cracks. The die crack from the base down through the 8 digit is the most obvious. Additional die cracks are seen from Liberty's foot to the rim, from Stars 2-5 and Stars 11-13. The 5 and 4 digits in the date are joined due to strong working die hubbing.
Reverse D can be identified by die defects on the tops of the letters (ST)ATES in the legend and the letters DI(ME) in the denomination.
This variety, with die crack through the 8 digit and the later die state with partially filled top loop, is very scarce and challenging to locate.
Plate Coin: G. Fortin Collection, PCGS MS64 CAC Green