1859
Variety 103
Obverse 3: Extra 9 in Gown, Medium Level Date, Closed 5
Reverse C: Perfect Die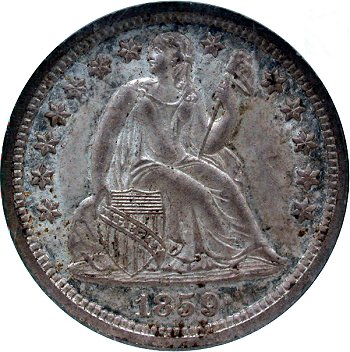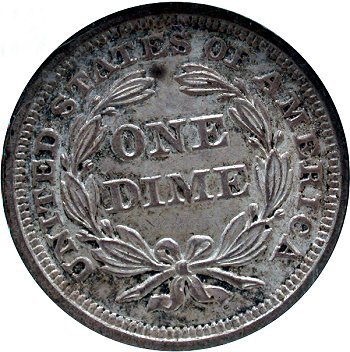 Obverse 3 Reverse C
Obverse Diagnostic Point(s)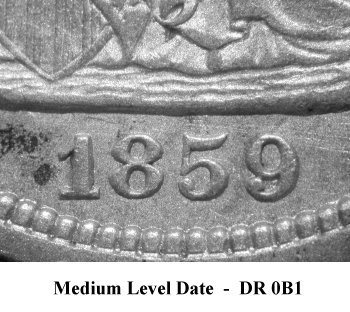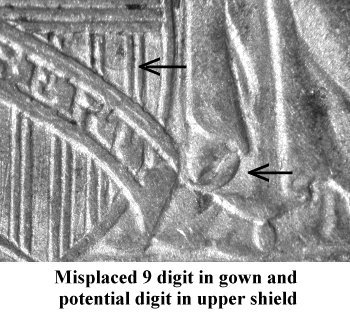 Comments: This is an excellent example of a With Stars misplaced date. The bottom loop of the extra 9 in the gown was evident in Kam Ahwash's encyclopedia for 14 years until the author discovered its existence during 1991. A potential second digit in the upper shield between stripes 10 and 11 was later identified.
Reverse C is perfect.
This is a popular variety that is listed as #46 in the Top 100 Varieties set and also included in the Top 25 Misplaced Date set.
Plate Coin: G. Fortin Collection, NGC MS65