1865-S
Variety 101
Obverse 1: Medium Date, Downward Slope, Repunched 86
Reverse A: Small Weak S, [mm Lt,C], Strike Doubling In Lower Wreath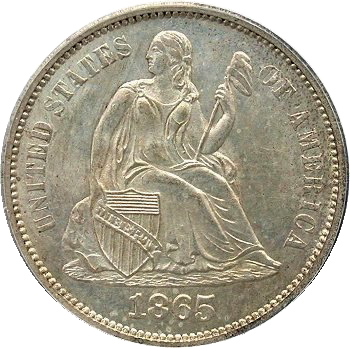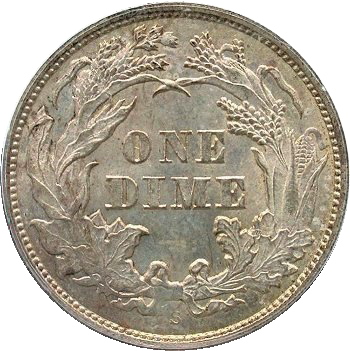 Obverse 1 Reverse A
Obverse Diagnostic Point(s)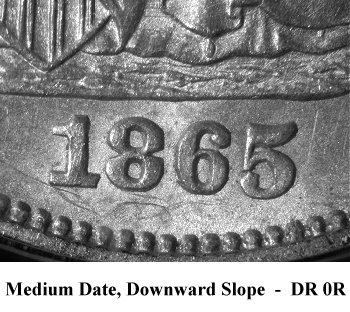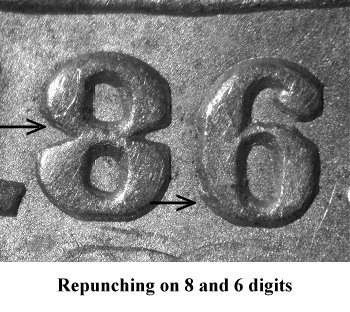 Reverse Diagnostic Point(s)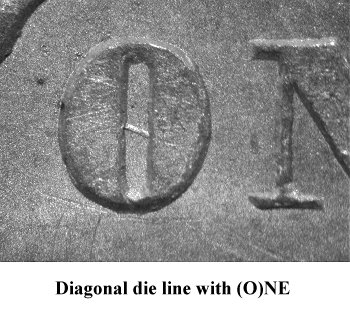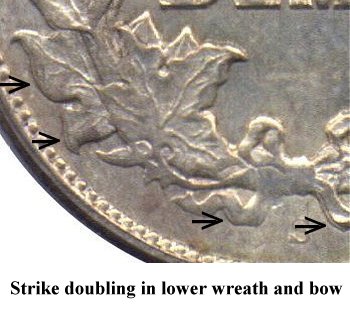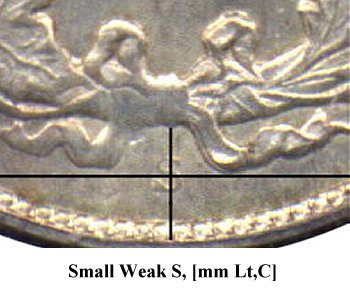 Comments: Variety 101 is the most common die pairing for 1865 San Francisco dimes. Nearly all examples come with poorly struck or flat heads. The Eliasberg plate coin is a clear exception to the predominance of flat heads for Variety 101.
On Obverse 1, faint horizontal die lines are visible behind the scroll and throughout the shield. Minor repunching is visible at the bottom of the upper and lower loops of the 8 digit and on the lower loop of the 6 digit.
Reverse A exhibits strike doubling throughout the lower wreath and bow areas. There is a diagonal die line inside (O)NE. Use the die line diagnostic within (O)NE to identify Reverse A when it is paired with Obverse 2 and Obverse 3 for producing incremental 1865 San Francisco coinage.
Plate Coin: G. Fortin Collection, PCGS MS63 CAC Green - Ex. Eliasberg