1865-S
Variety 103
Obverse 2: High Level Date, Repunched 5
Reverse A.2: Late Die State, Small Weak S, [mm Lt,C]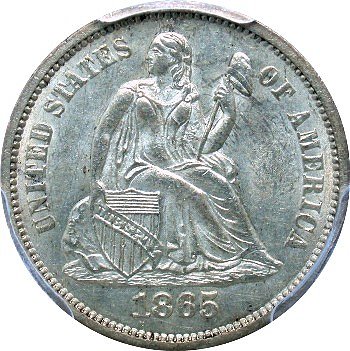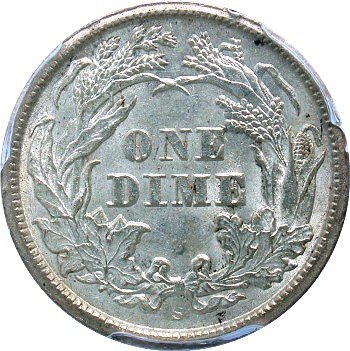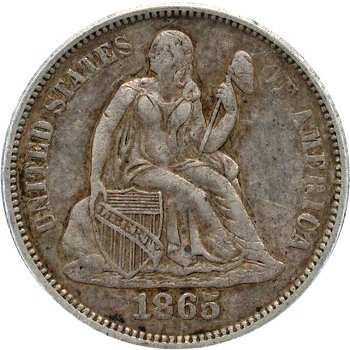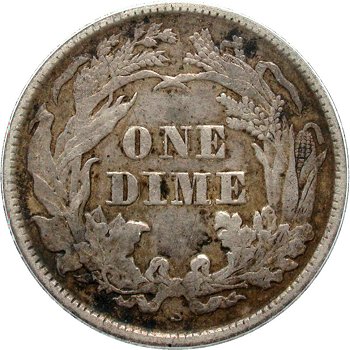 Obverse 2 Reverse A.2
Obverse Diagnostic Point(s) Reverse Diagnostic Point(s)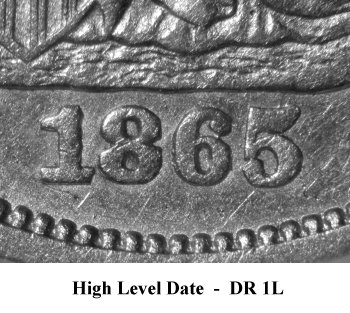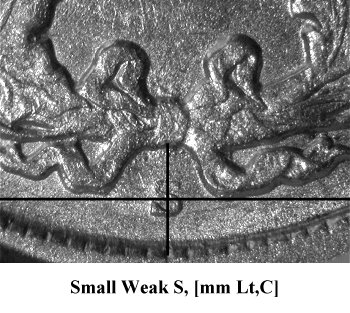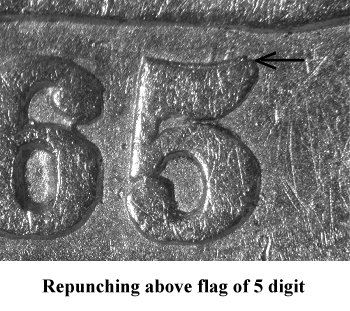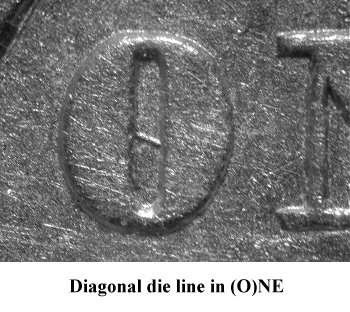 Comments: Obverse 2 can be easily attributed by a high level date punch and minor repunching above the flag of the 5 digit. On lower grade examples, it may be difficult to see the repunching above 5 digit. There is also a die defect below Liberty's right armpit.
Variety 103 is the only known die pairing for the Obverse 2 die. Reverse A, now in a later die state, is paired with Obverse 2. The reverse denticles will exhibit considerable die erosion while the diagonal die line in (O)NE remains visible.
When examining all 1865-S varieties or die states, Variety 103 is generally the best struck and provides collectors with an opportunity for locating an 1865 San Francisco dime with a full head.
Plate Coin: Courtesy Newtown Collection, PCGS MS63 CAC (above top), G. Fortin Collection, PCGS VF35 (below)