1869-S
Variety 102
Obverse 2: Long Flag 1, High Level Date, Broken S
Reverse B: Small Weak S, [mm Lt,H,TR8]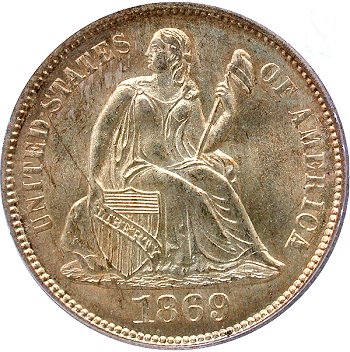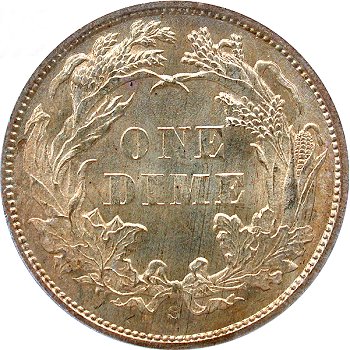 Obverse 2 Reverse B
Obverse Diagnostic Point(s) Reverse Diagnostic Point(s)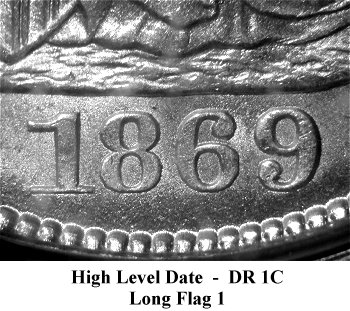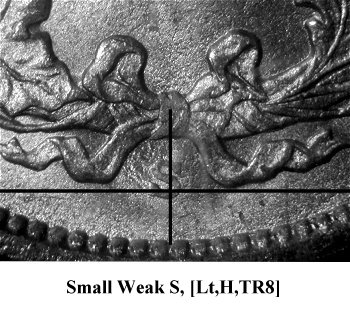 Comments: Variety 102 features a second die pair for 1869 San Francisco dimes. Again, the Long Flag 1 date punch is used for Obverse 2. The (S)TATES is completely broken on Obverse 2.
On Reverse B, a Small Weak S mintmark is positioned left and high with a strong right tilt. Reverse B will be used again in 1870 and 1871 to strike additional San Francisco coinage.
The Variety 102 die pairing with the Small Weak S mintmark is more difficult to locate than the 1869-S Variety 101 with the Small Thin S.
Plate Coin: G. Fortin Collection, PCGS MS67 CAC