1870
Variety 104
Obverse 4: Repunched Date, Medium Level Date, Partial S
Reverse C: Die Line in (O)NE, Die Cracks In Wreath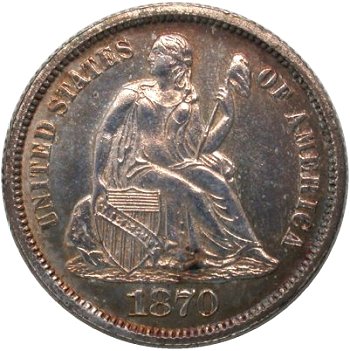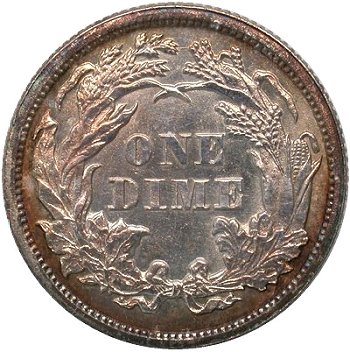 Obverse 4 Reverse C
Obverse Diagnostic Point(s) Reverse Diagnostic Point(s)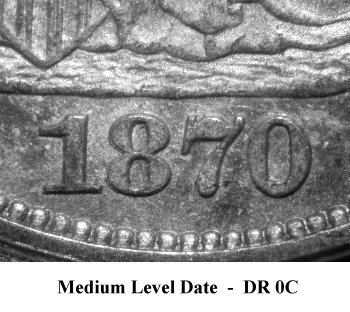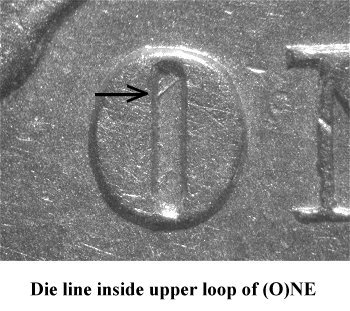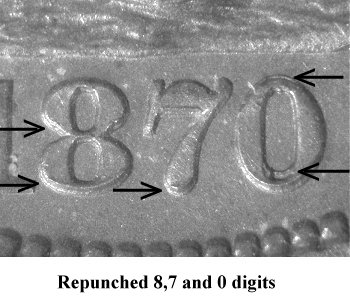 Comments: On Obverse 4, the repunching of the 0 digit in the date is very obvious. This digit appears to have been triple punched with traces of prior digits above and below the final 0. Both the 8 and 7 are marginally repunched consistent with the lower repunching of the 0 digit.
Reverse C can be identified by a diagonal die line in the upper portion of (O)NE. There are die cracks in the lower wreath. The first starts at the bow knot and proceeds right up through the lower portion of oak leaves and along the outside edge of the corn ear. A second starts within the maple leaves amd move upward into the wheat stem.
This variety is fairly common and should not carry a significant premium. It is included in the Top 100 Varieties set.
Plate Coin: Rare American Coins Consignment, MS62