1874
With Arrows
Variety 111
Obverse 11: Repunched 8, High Level Date, Left Arrow DR -2R
Reverse K: Die Line On Corn Ear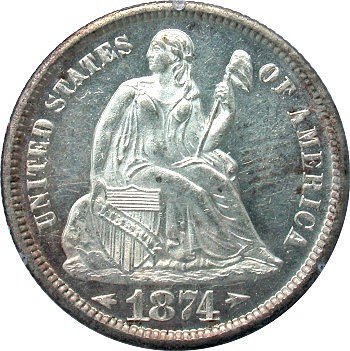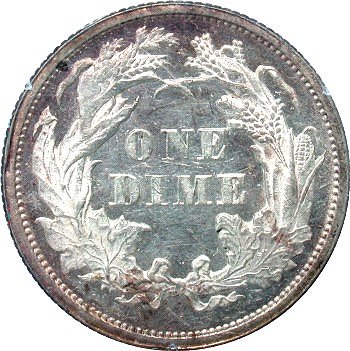 Obverse 11 Reverse K
Obverse Diagnostic Point(s)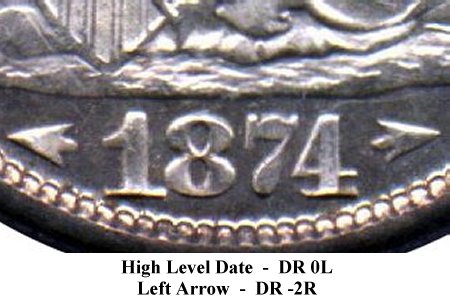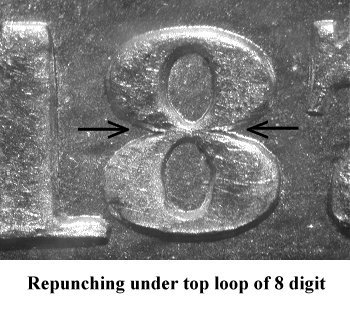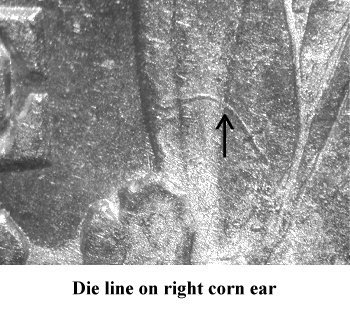 Comments: Faint repunching is visible under the lower edges of the top loop of the 8 digit. The arrows appear to be larger than normal on Obverse 11.
A long die line on the corn ear in the right wreath is the primary diagnostic for Reverse K.
On the plate coin, fields are mirrored with the overall luster has a satiny texture. This type of appearance is atypical for 1874 With Arrows dimes.
Plate Coin: G. Fortin Collection, PCGS MS62 Rattler CAC