1877-S
Variety 102
Obverse 1: Repunched 18, Medium Date, Upward Slope
Reverse B.2: Lapped Die, Small Block S, [mm Lt,C]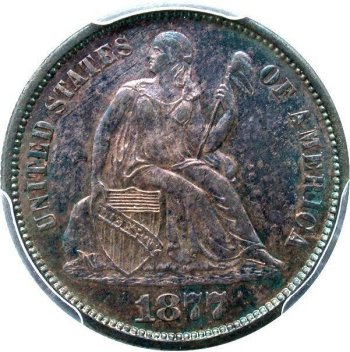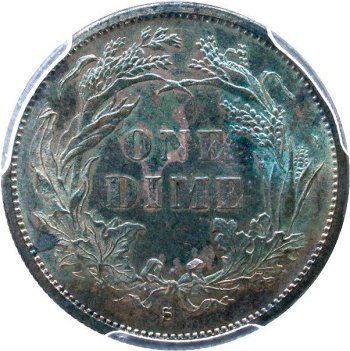 Obverse 1 Reverse B.2
Obverse Diagnostic Point(s) Reverse Diagnostic Point(s)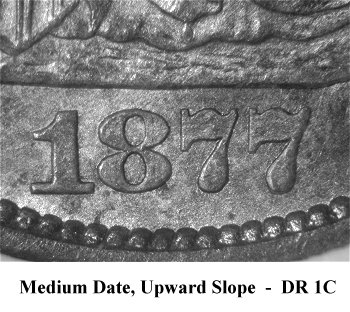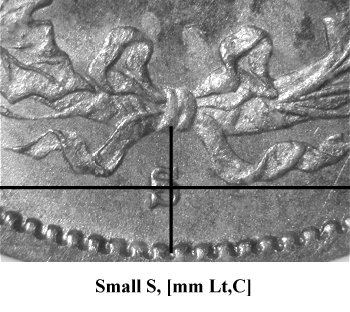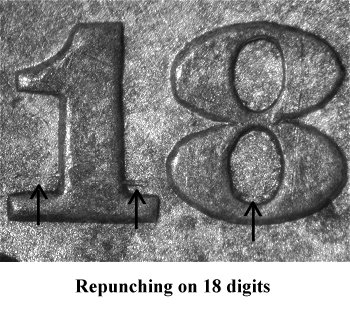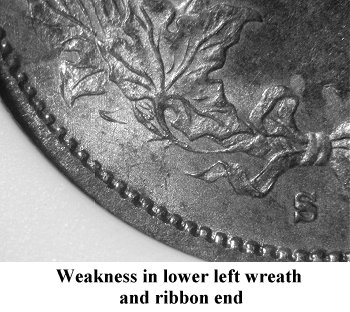 Comments: Obverse 1 is paired with a second reverse die. This die has a Small Block S mintmark that is positioned to the left and centered vertically.
The overall outer wreath details are weak on Reverse B with significant weakness in the lower left wreath and left ribbon end. This weakness suggests that Reverse B was polished prior to the pairing with Obverse 1. In an earlier die state, Reverse B was paired with Obverse 6 and exhibits full wreath details.
Reverse B die pairing is the more difficult of the two reverse pairings to locate with the repunched 18 obverse die.
Plate Coin: G. Fortin Collection, PCGS MS64