1878
Type I Reverse - Variety 103
Obverse 3: Medium Date, Slight Downward Slope, Die Defect on Liberty's Mid Section
Reverse C: Doubled Die, Left Foot of DIM(E) Weak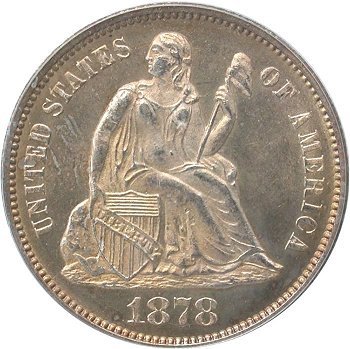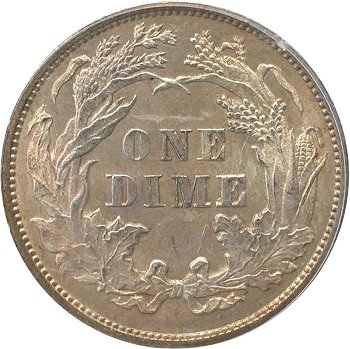 Obverse 3 Reverse C
Obverse Diagnostic Point(s) Reverse Diagnostic Point(s)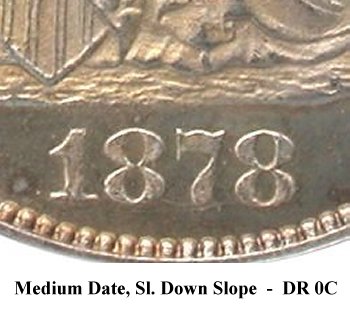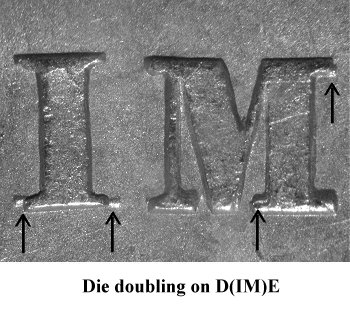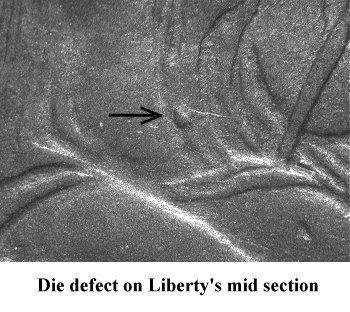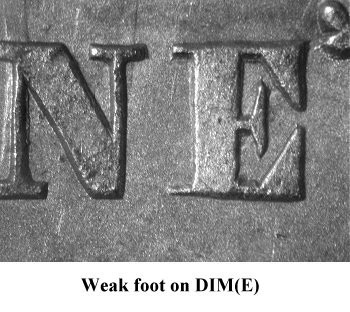 Comments: On Type I Obverse 3, there is a large die defect on Liberty's mid section.
The denomination on Reverse C is doubled. The left foot on DIM(E) is weak and will be missing on circulated or weakly struck speciments. Die doubling is most evident on D(IM)E.
All 1878 Type I reverse varieties are very difficult to locate in Mint State.
Plate Coin: G. Fortin Collection, PCGS MS64 CAC Green
1878 Type I Reverse Varieties 101, 102, 103, 104