1884-S
Variety 105
Obverse 1: Medium Level Date, 84 Nearly Touch
Reverse C: Small S, [mm Rt,C], Die Cracks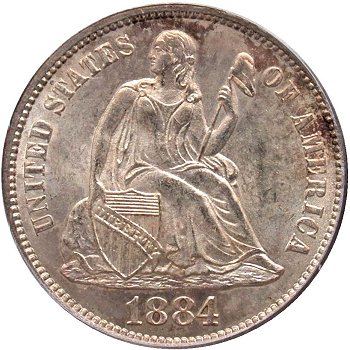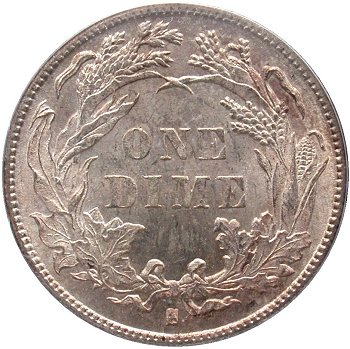 Obverse 1 Reverse C
Obverse Diagnostic Point(s) Reverse Diagnostic Point(s)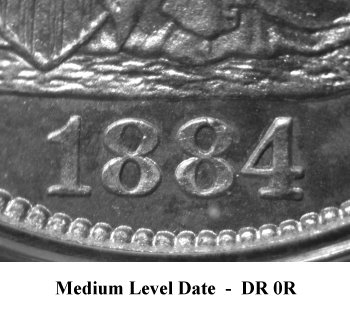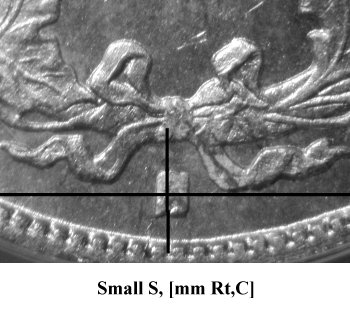 Comments: Obverse 1, during an early die state, is paired with Reverse C prior to being polished. The 8 and 4 digits are very close and do appear to touch as is the case for Variety 101.
On Reverse C, die cracks are seen from the right ribbon end through the mintmark to the rim and through the lower right wreath. The Small S mintmark is more blob like in appearance than the well defined mintmark on the Variety 104 reverse plate coin. However mintmark size and position do appear identical.
The Obverse 1 and Reverse C die pairing was first seen by the author as Lot 5500 in the Heritage FUN 2012 auction. Heritage did not identify the new die pairing in the lot description though referencing the four known obverse/reverse die pairings.
Plate Coin: G. Fortin Collection, PCGS MS64 CAC Green