1889
Variety 102
Obverse 2: Proof Die, Medium Date, Downward Slope, Open 9
Reverse B: Proof Die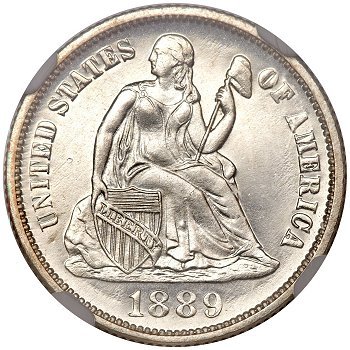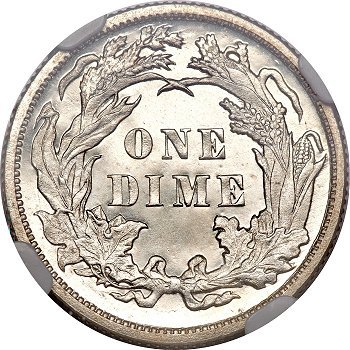 Obverse 2 Reverse B
Obverse Diagnostic Point(s)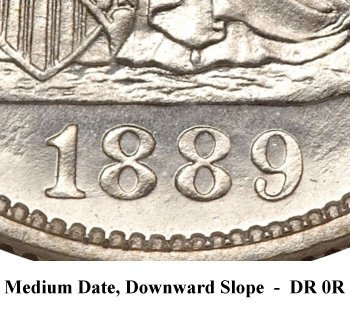 Comments: A second proof die pair can be easily diagnosed by date position and weak date punch resulting in an open 9 digit. On Variety 102, the 1 digit is further from the base than on Variety 101.
Reverse B is already showing die cracks between the ribbon ends and from the left ribbon end into the wreath.
Both proof Varieties 101 and 102 are equally available.
Plate Coin: Heritage Auction Archives, NGC PF67 Cameo