1891
Variety 101
Obverse 1: Proof Die, High Date, Downward Slope, Die Scratch In Shield
Reverse A: Proof Die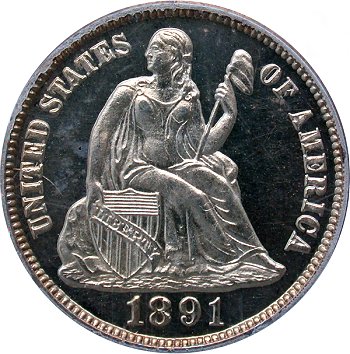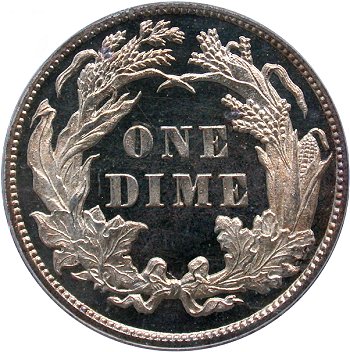 Obverse 1 Reverse A
Obverse Diagnostic Point(s)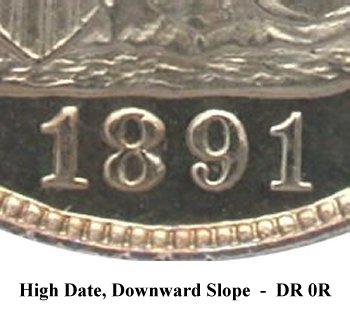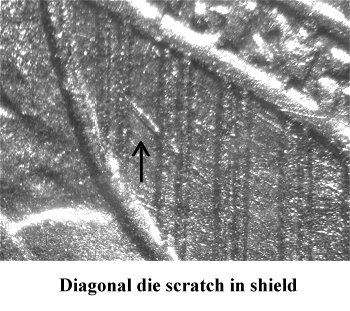 Comments: 1891 dated proofs are common and are found well struck.
Three separate die pairs were employed for striking proof coinage. This variety is the second most common of the three die pairs and could account for about 30% of the available 1891 proofs. Obverse 1 has a diagonal die scratch from shield line #2 though shield lines #3 and #4.
Reverse A is perfect.
Plate Coin: G. Fortin Collection, PCGS PF64 Cameo CAC