1853-O
Variety 105
Obverse 3: Thin Date, Very Open 5, Die Crack at Bottom of Date
Reverse E: Weak AMERICA, Large Oblique O, [mm C,C], Die Crack STAT(ES)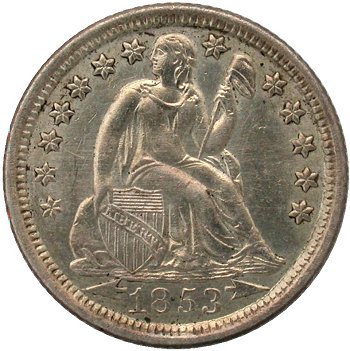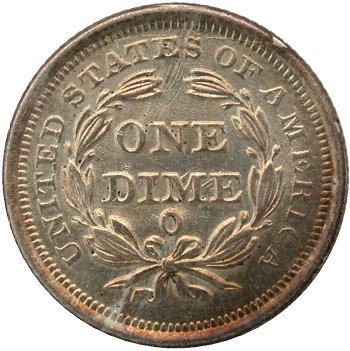 Obverse 3 Reverse D.2
Obverse Diagnostic Point(s) Reverse Diagnostic Point(s)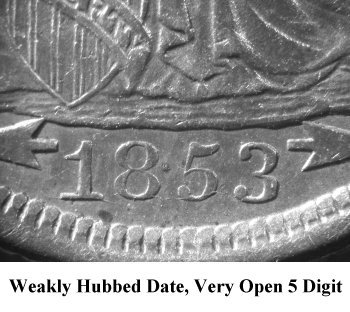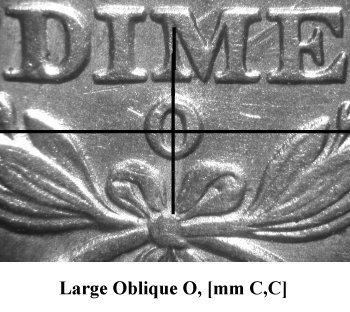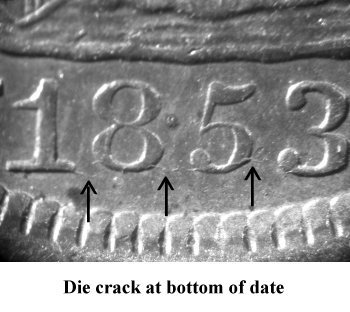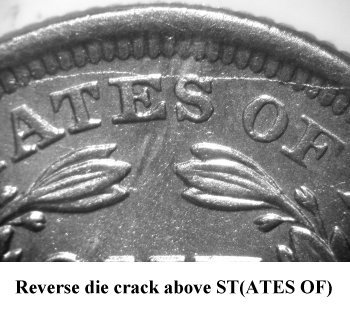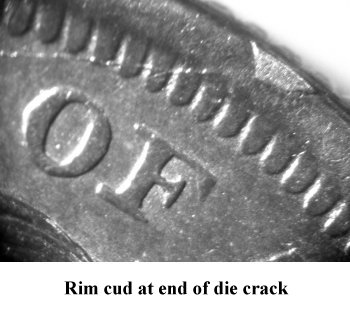 Comments: A weakly hubbed thin date with very open 5 digit is the primary diagnostic for Obverse 3. Examples seen have a die crack, though faint on some pieces, connecting the bottom of the date digits.
The contrasting design elements of Reverse E continue to remain an enigma since publishing the web-book in 2004. The weakness of the legend suggests die polishing, however the Large O mintmark and wreath are strongly detailed with an obvious die clash behind DI(ME). A horizontal die crack appears at the rim above ST(A)TES and connects STAT(ES) before exiting to the rim above O(F). A small rim cud forms at the die crack exit point.
This variety with cracked reverse is very scarce and will take diligent searching to locate.
Plate Coin: G. Fortin Collection, AU55