1853-O
Variety 106a
Obverse 3: Thin Date, Very Open 5, Die Crack at Bottom of Date
Reverse F.2: Large Thin O, [mm C,H], Reverse of 1852 (A), Cracked and Rusted Die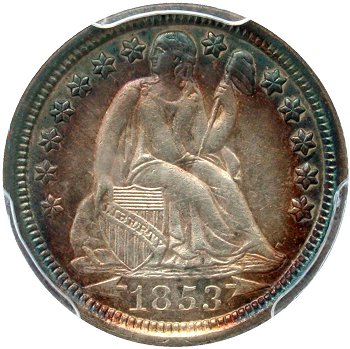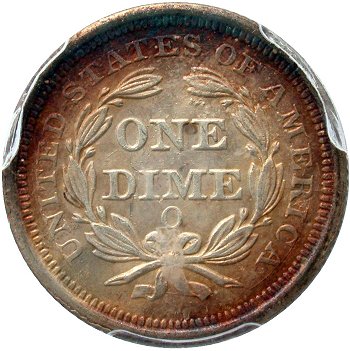 Obverse 3 Reverse F.2
Obverse Diagnostic Point(s)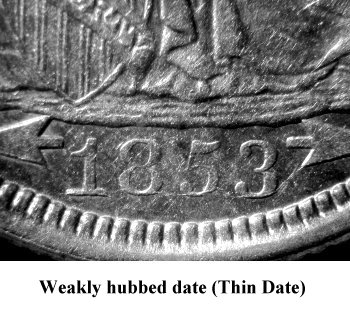 Reverse Diagnostic Point(s)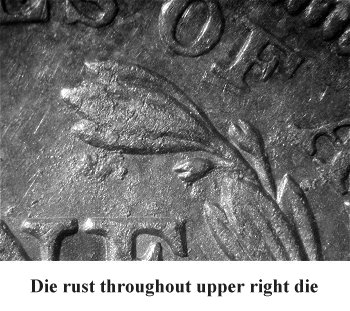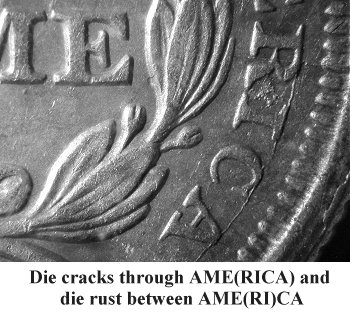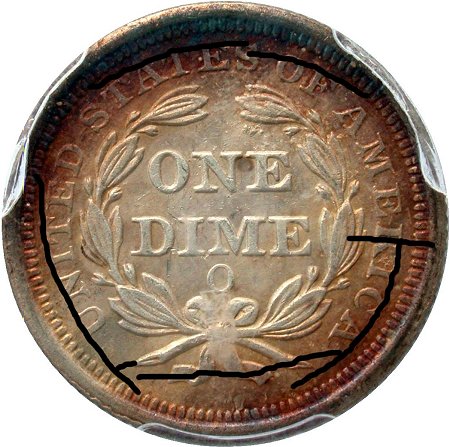 Comments: During the latest die state seen, Reverse F (Reverse of 1852-O) is well rusted and cracked. The upper right portion of the die has multiple rust pits especially around the upper right wreath leaves. There is also a rust pit between AME(RI)CA. The entire reverse die has cracked in a radial manner with circular die cracks through (UNIT)ED, S(TATES OF), AME(RICA) and the lower ribbon ends. See the mapping of the reverse die cracks above.
Obverse 3 details and date digits are weak as hubbed. There is a die crack through the bottom of the date digits.
Locating this late die state with reverse die cracks in EF or better grades will prove to be very challenging. The obverse will typically grade one full grades better than the reverse.This late die state sub variety is considered to be R5 in choice VF or better.
Plate Coin: G. Fortin Collection, PCGS AU55