1854-O
Variety 108a
Obverse 8: Very High Date, Closed 54, Clashed Die
Reverse F.2: Large O, [mm C,H], Triple Die Cracks at 7:00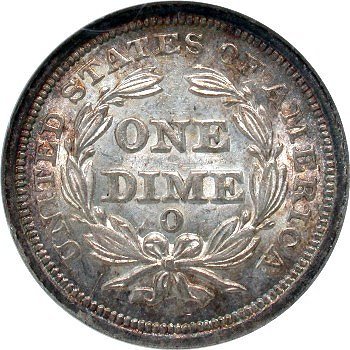 Obverse 8.2 Reverse F.2
Obverse Diagnostic Point(s) Reverse Diagnostic Point(s)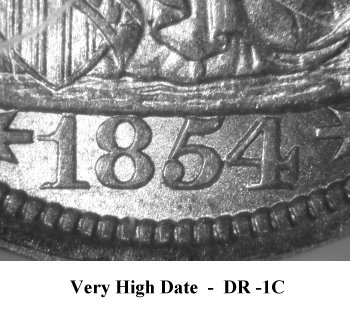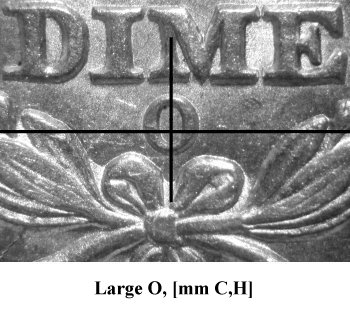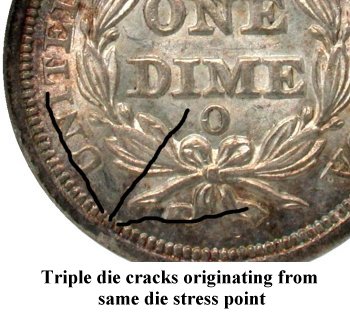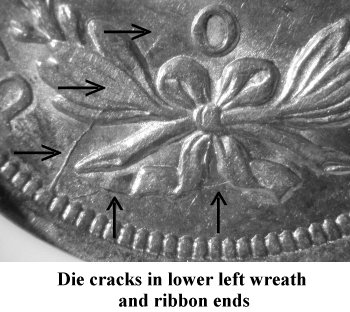 Comments: In a later die state, Reverse F shows three separate die cracks all originating from the same die stress point. The most obvious, from earlier die state, is the die crack from denticle to the lower left wreath leaf. During this late die state, the crack proceeds toward the die center and terminates near the mintmark. A second die crack connects the left and right ribbon ends while a third die crack progresses upward through (UNI)TED.
Obverse 8 exhibits no signs of die doubling or halo type doubling on the stars. There is a die crack from Liberty's foot to the right rim below Star 13. Die clashing is seen to the right of Liberty's right elbow.
This later die state is listed as an R5 rarity in VF or better as few examples have been reported or seen.
Plate Coin: G. Fortin Collection, NGC AU58 CAC