1873
No Arrows - Closed 3
Variety 103a
Obverse 3: Repunched Date, Cracked Die, Medium Level Date, Broken S
Reverse C: Cracked Die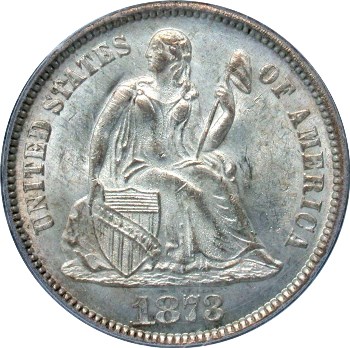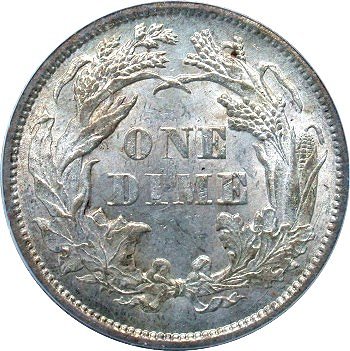 Obverse 3.2 Reverse C.2
Obverse Die Crack Mapping Reverse Die Crack Mapping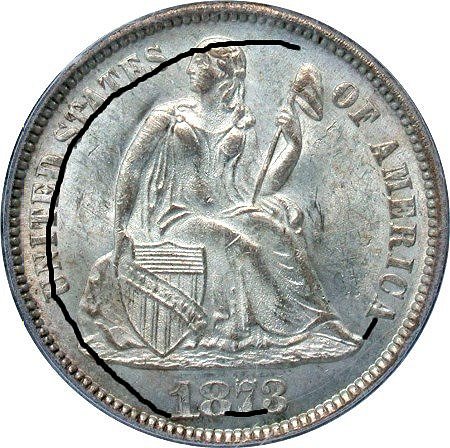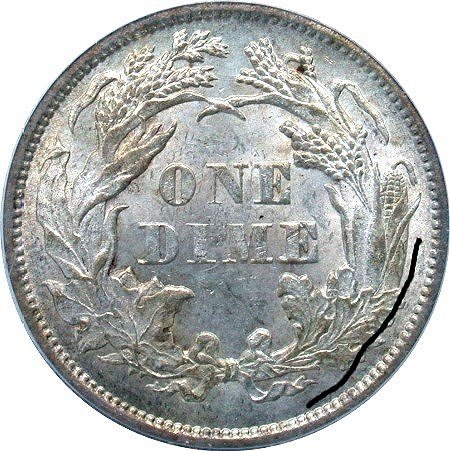 Comments: Both obverse and reverse dies are evenly aging during production and have cracked. The die cracks are significant enough to list as a separate die state.
Obverse die develops long arcing die crack from the date digits through based and then across UNITED STATES to Liberty's head. The die crack continues past the head and ends in the field directly above the cap. There is die pitting throughout the gown folds and also in the lower shield.
Reverse die exhibts a long arcing die crack in the lower right wreath.
Plate Coin: Courtesy of the Dr. Tim Cook Collection, PCGS MS63