1890
Variety 106
Obverse 6: Four Misplaced Digits In Lower Gown, High Date, Sharp Downward Slope
Reverse F: Light Die Clashing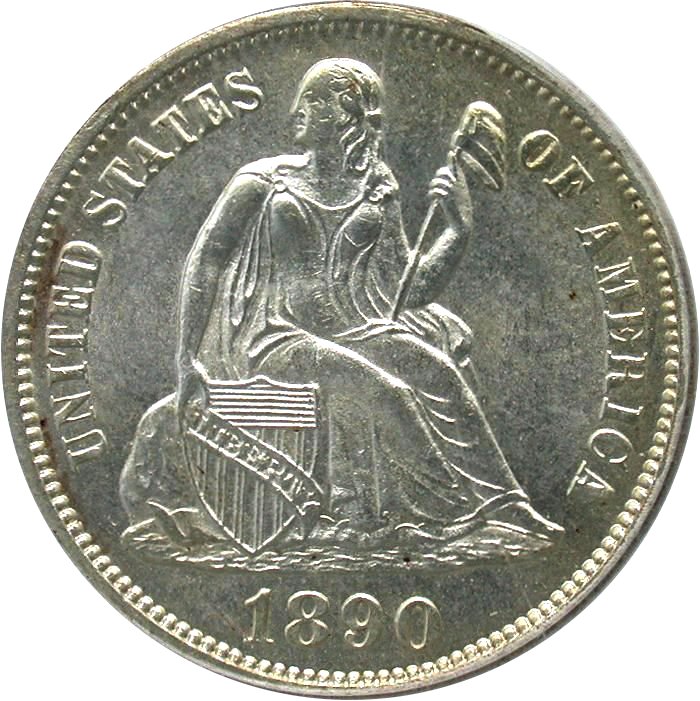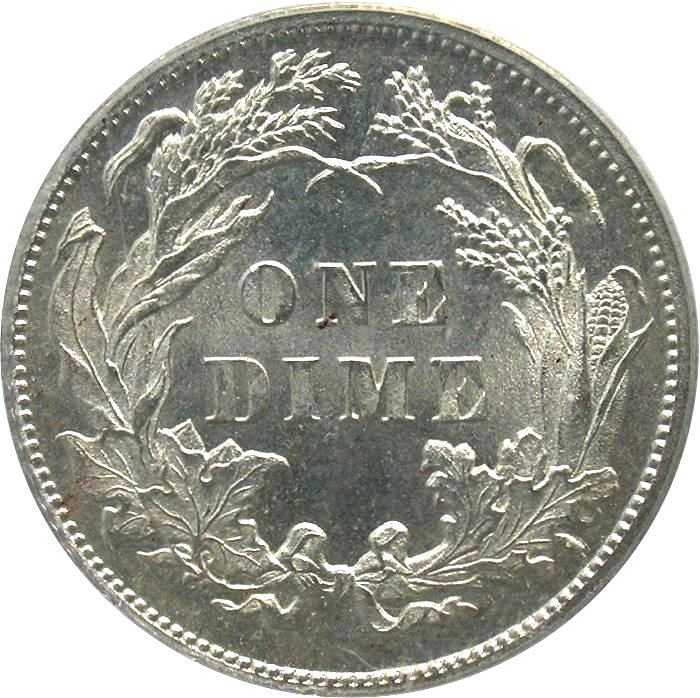 Obverse 6 Reverse F
Obverse Diagnostic Point(s)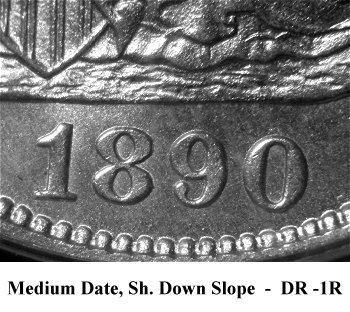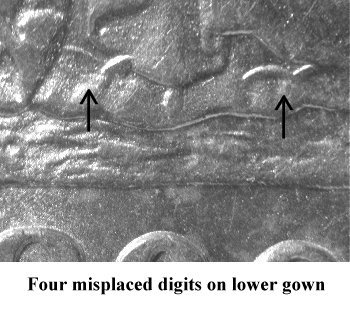 Comments: On Obverse 6, the top loops of four digits are visible in the lower gown. The left and right outer digits appear to be the top loops of an 8 and 0 digits. These two outer digits are positioned directly above the final date punch. The two inner misplaced digits appear to be the top loops of a 9 and 0 punch.
Chris Pilliod first published this spectacular misplaced date in the Gobrecht Journal.
I consider this 1890 misplaced date to be one of the key varieties within the Seated Dime misplaced date series and also within the Top 100 Varieties set. Locating examples grading original EF or better will take diligence and a long time horizon.
Plate Coin: G. Fortin Collection, PCGS MS65