1890
Variety 110
Obverse 10: Misplaced 8 Digit In Denticles, Medium Date, Downward Slope
Reverse J: Cracked and Clashed Die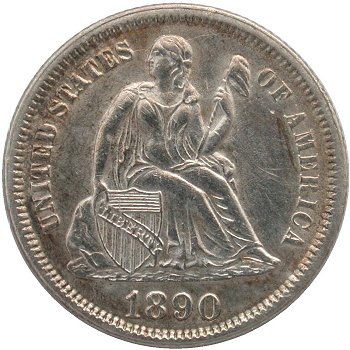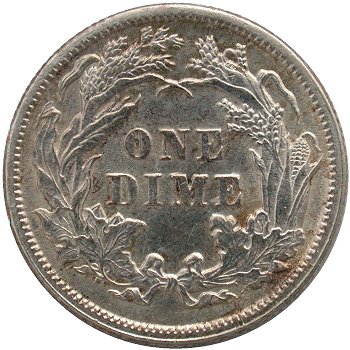 Obverse 10 Reverse J
Obverse Diagnostic Point(s)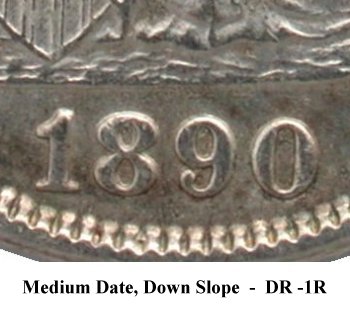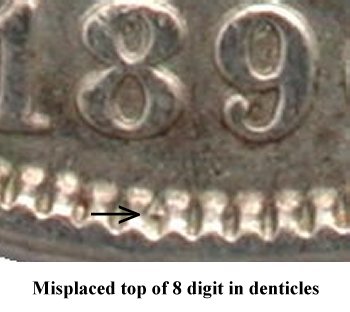 Reverse Die Crack Map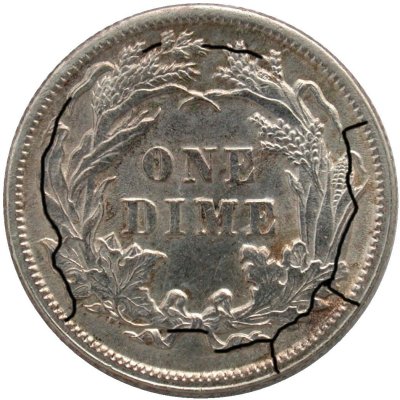 Comments: The top loop of an 8 digit is visible in the denticles below and to the right of the final 8 digit. The date punch has downward slope as in common for 1890 obverse dies. There are faint die cracks on Obverse 10 with the most evident being a die crack from the lower loop in STATE(S) through Liberty's head and into the rim above the Liberty cap.
Reverse J is clashed and cracked. The die cracks on the right side of the wreath are more obvious than on the left wreath.
This variety was first published by Tim Cook as MPD-004 in Kevin Flynn's misplaced date book entitled "Two Dates Are Better Than One".
Plate Coin: Courtesy of Dale Miller Collection, MS60