1849-O
Variety 104b
Obverse 3.2: Lapped Die, Repunched 184 Removed
Reverse B.2: Lapped Die, Small O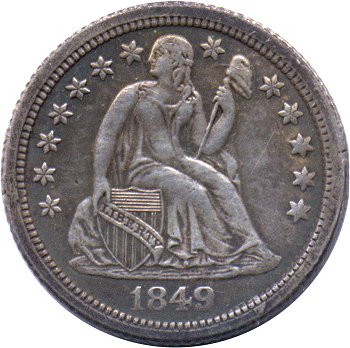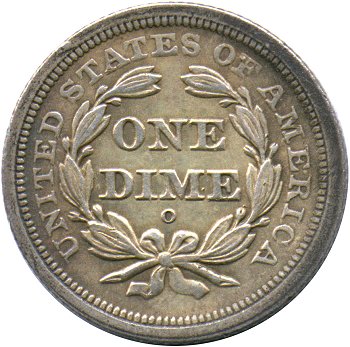 Obverse 3.2 Reverse B.2
Obverse Diagnostic Point(s) Reverse Diagnostic Point(s)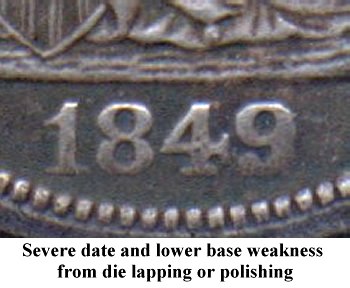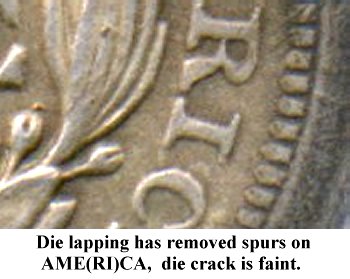 Comments: Obverse 3 and Reverse 2 have been lapped or polished. The date digits and lower base are very weak with all traces of the repunched date effaced. Date position has shifted from DR 0L, prior to the lapping, to DR 0C.
On Reverse B, the die lapping also flattened the reverse die lettering and removed the spurs on AME(RI)CA. The die crack from rim to AMERI(C)A is very faint.
1849-O F-104b PCGS MS64
Stack's Bowers Lot 11312 - August 2012 ANA Sale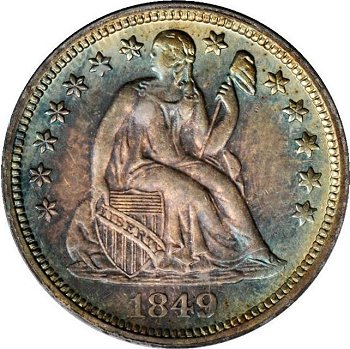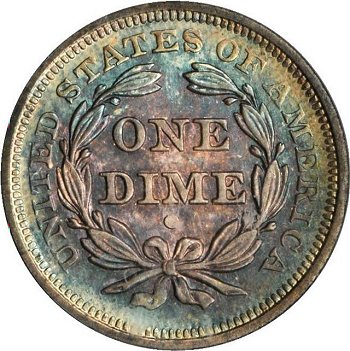 The above lot offered in the August 2012 Stack's Bowers ANA auction is most likely the finest known example of the Variety 104b variety in a PCGS holder. Note the flattened reverse die lettering and the weak date digits.
Plate Coin: G. Fortin Collection, AU50