1856-O
Variety 104
Obverse 2: Repunched 56 Up, Medium Date, Upward Slope
Reverse A: Large O, [mm Rt,C], Die Lines Rim to (UNITED)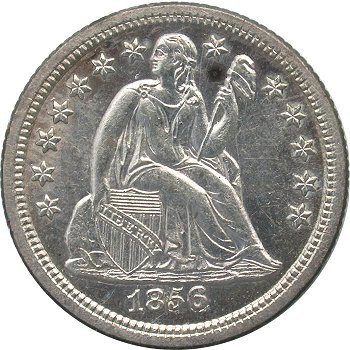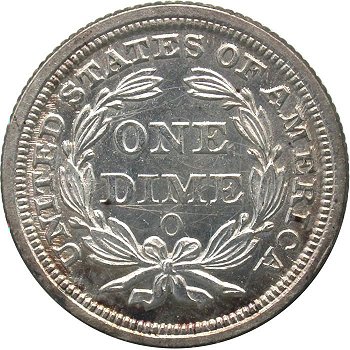 Obverse 2 Reverse A
Obverse Diagnostic Point(s) Reverse Diagnostic Point(s)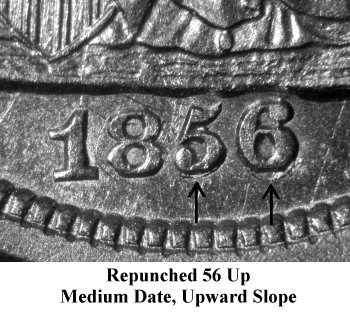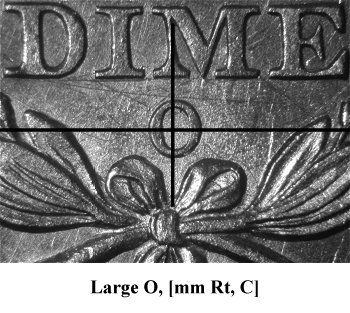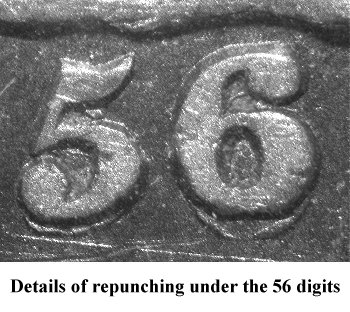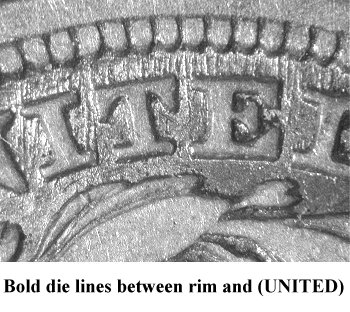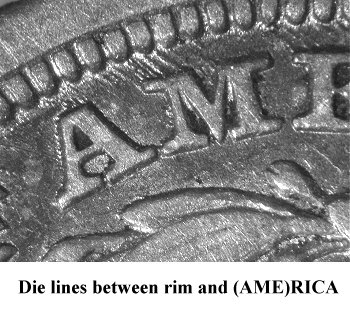 Comments: This very common 1856 New Orleans variety can be located with little effort. On Obverse 2, the date slopes up sharply and exhibits traces of the first date punch directly below the 56 digits.
Significant die lines between the rim and (UNITED) are evident on an early die state Reverse A. There are additional die lines from the rim to (OF AME)RICA. The Large O mintmark is centered vertically and positioned slightly right. Reverse A will be again paired with another obverse die labeled Obverse 3; see Varieties 105.
This variety is included in the Top 100 Varieties set.
Plate Coin: G. Fortin Collection, AU55