1861
Type I - Variety 102
Obverse 2: Medium Level Date, Clashed Die
Reverse B: Irregular O(N)E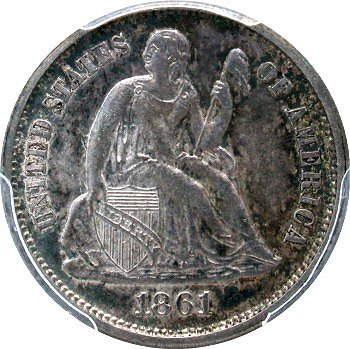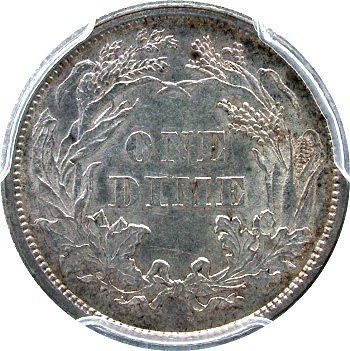 Obverse 2 Reverse B
Obverse Diagnostic Point(s) Reverse Diagnostic Point(s)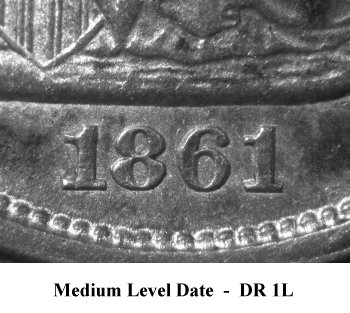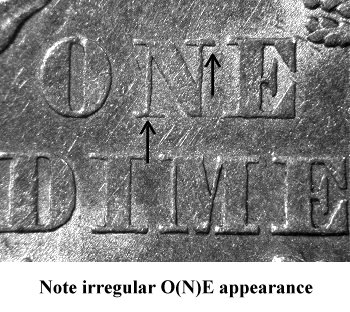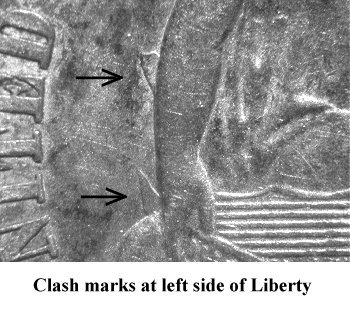 Comments: Obverse 2 shows strong clash marks to the immediate left of Liberty's left arm. Interestingly, the reverse die is not clashed, suggesting an earlier reverse die pairing with clash marks needs to be located for Obverse 2.
Diagnosing the 1861 reverse dies is quite difficult but necessary to determine die marriages between the various clashed dies seen for Type 1 Obverse coinage. Reverse B is characterized as having an irregular appearance for the letter N in ONE. Note the thick upper bar on the right upright as compared to the thin bar below the left upright as the diagnostic for Reverse B.
Take care in attempting to diagnose Obverse 2 and Obverse 7 dies as the author assumed that both dies were one and same for a number of years until Tim Cook provided a heavily clashed F-107 example which revealed different clash mark locations than F-102. Obverse 2 has a similar date placement with Obverse 7 but is positioned slightly more right on Obverse 2. Obverse 2 date placement is a solid DR 1L while Obverse 7 is marginally between DR 0B1 and DR 1L. Close inspection of the below images may be helpful as there are no other significant diagnostics to work with.
Obverse 2 Obverse 7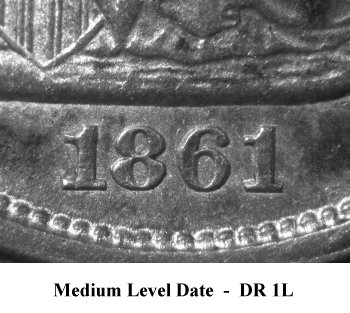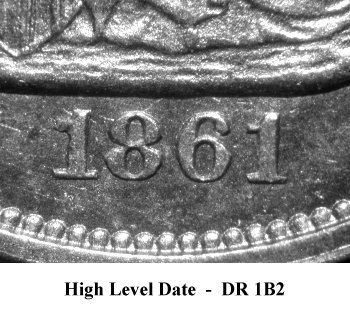 Plate Coin: G. Fortin Collection, PCGS AU58 CAC