1861
Type I - Variety 106
Obverse 5: High Level Date, Oblique Date
Reverse F: Weak O(N)E, D(IM)E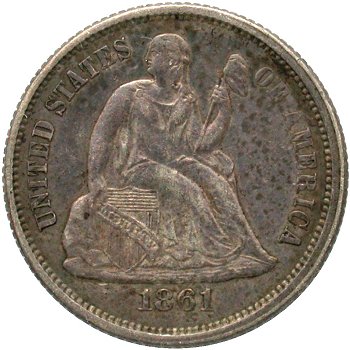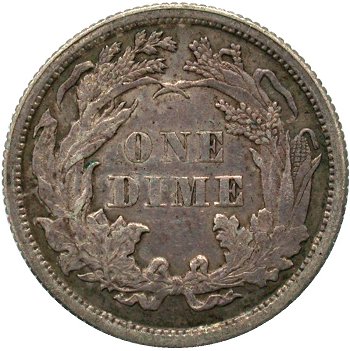 Obverse 5 Reverse F
Obverse Diagnostic Point(s) Reverse Diagnostic Point(s)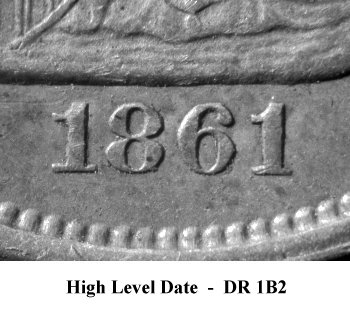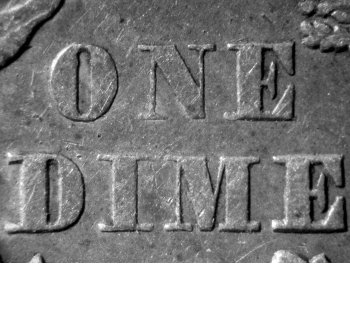 Comments: The date punch on Obverse 5 is oblique with the base of the 61 digits being shallower on the die than at the tops of the same digits. The date is positioned high and level with respect to the base.
Obverse 5 is first paired with a reverse die that exhibits a weak denomination, particularly in the die's center. This weakness is obvious at the lower left base of O(N)E and the top right bar of D(I)ME.
Attributing Reverse C and Reverse F will be difficult. See the below side by side comparison as a guide. Note that on Reverse F, the ON(E) is much stronger than the O(N)E while on Reverse C, that difference is not as pronounced.
Reverse C Reverse F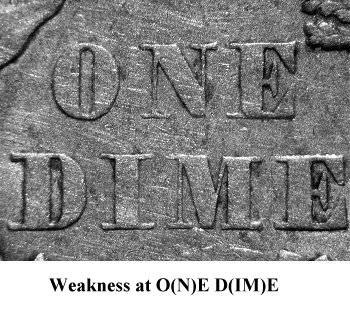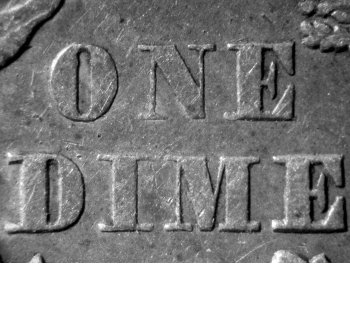 Plate Coin: G. Fortin Collection, EF45