1861
Type II - Variety 106
Obverse 4: Medium Date, Upward Slope, Die Defect In Lower Shield
Reverse F: Die Lines Behind DIM(E) To Right Wreath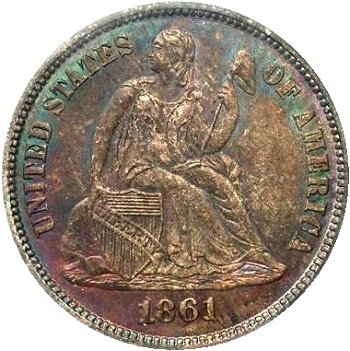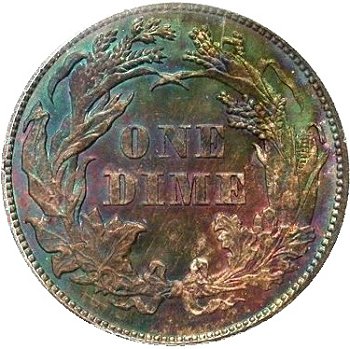 Obverse 4 Reverse F
Obverse Diagnostic Point(s) Reverse Diagnostic Point(s)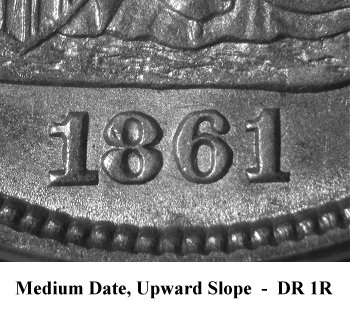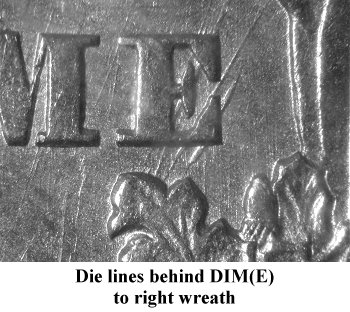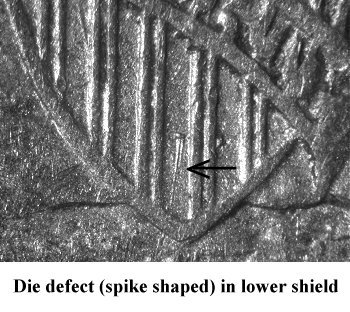 Comments: In a slightly later die state, Obverse 4 is paired with a second reverse die.
Reverse F can be identified by a series of parallel lines that run diagonally from behind DIM(E) up to the right wreath.
The Obverse 4 and Reverse F die pairing is more available than the Obverse 4 pairing with Reverse E, the rusted reverse die variety.
Plate Coin: G. Fortin Collection, PCGS MS65 CAC Green