1861
Type I - Variety 103
Obverse 3: Weak Date, Medium Level Date
Reverse C: Weak Denomination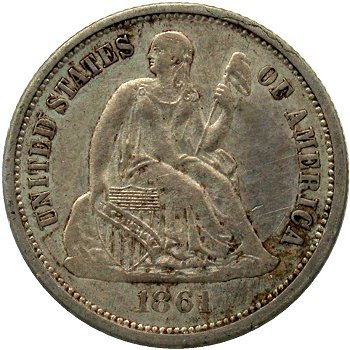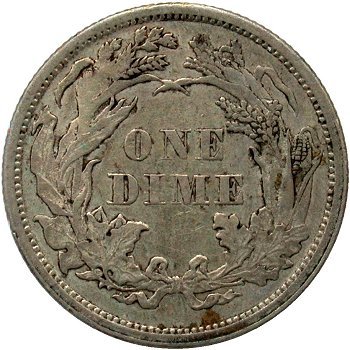 Obverse 3 Reverse C
Obverse Diagnostic Point(s) Reverse Diagnostic Point(s)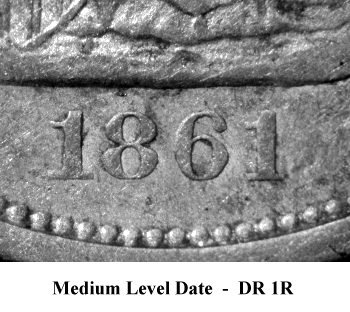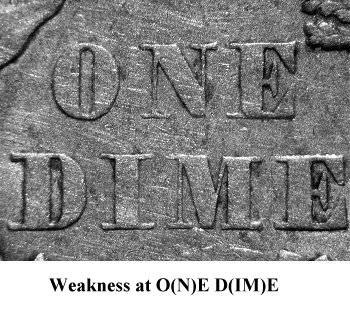 Comments: Obverse 3 can be characterized by a weakly punched date. The date digit punch barely penetrated the die's surface leaving a faint date impression. I consider this obverse die variety to be very scarce as few examples have been seen.
Reverse C is perfect but exhibits a weak denomination at the die's center point. In particular the letters O(N)E and D(IM)E were marginally transferred to this working die.
Attributing Reverse C and Reverse F will be difficult. See the below side by side comparison as a guide. Note that on Reverse F, the ON(E) is much stronger than the O(N)E while on Reverse C, that difference is not as pronounced.
Reverse C Reverse F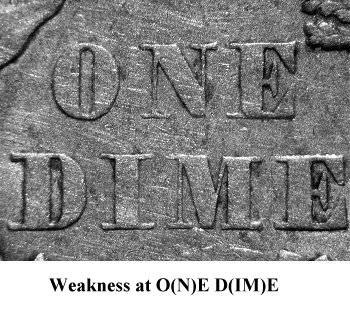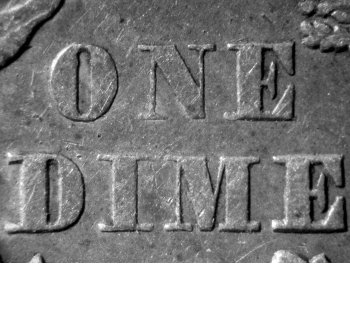 Plate Coin: G. Fortin Collection, AU50