1875-S
S In Wreath
Variety 103
Obverse 1.2: Die Crack Through STATES, High Date, Downward Slope, Broken S
Reverse C: Medium S, [mm Rt,C], Die Lines Lower Right Oak Leaves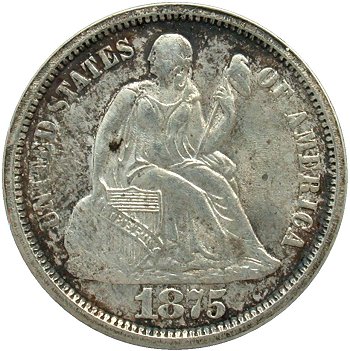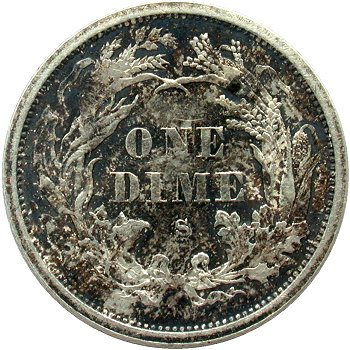 Obverse 1.2 Reverse C
Obverse Diagnostic Point(s) Reverse Diagnostic Point(s)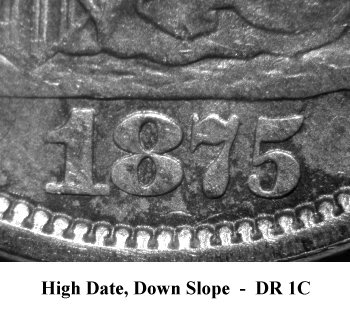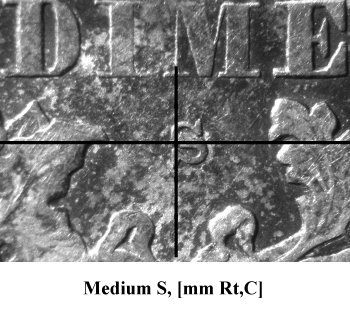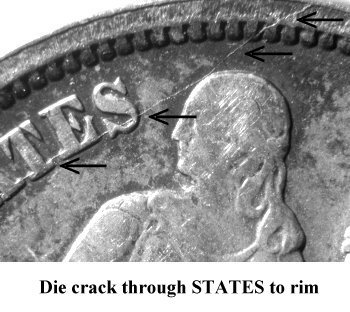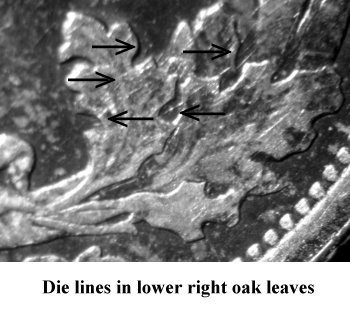 Comments: Regardless of the die crack through UNITE(D STATES), Obverse 1 is paired with a third reverse die that is labeled as Reverse C. During this die pairing Obverse 1 develops a rim cud at 9:30 which is the origin point for the die crack through UNITE(D STATES).
During its early die state, Reverse C is essentially perfect with no cracks. However, there are numerous die lines in the lower right oak leaves. I have tried to photograph those die lines with limited success per the above illustration. These die lines are the primary diagnostic for Reverse C and some of the die lines are still visible during the later Reverse C.2 die state.
I have only seen one example each of the Variety 103 early die state and Variety 103a late date state die pairing after accumulating a substantial number of AU through Mint States pieces during a twenty year timeframe. The Variety 103 and 103a die pairings are initially estimated to be R5 which is considered conservative.
Plate Coin: Rare American Coins Inventory, AU53