1890
Variety 108a
Obverse 8: Misplaced Digits In Lower Shield, High Date, Downward Slope
Reverse H.2: Retained Cud at 11:00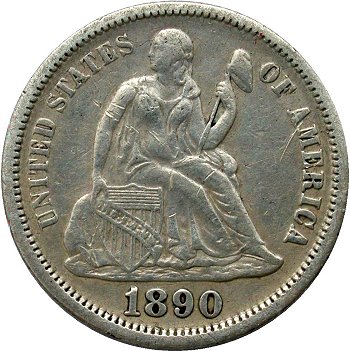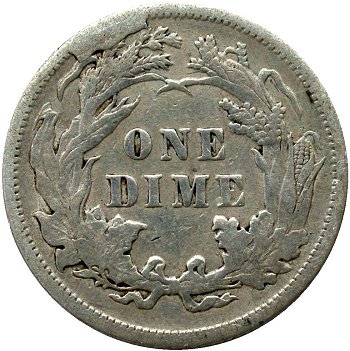 Obverse 8 Reverse H.2
Obverse Diagnostic Point(s) Reverse Diagnostic Point(s)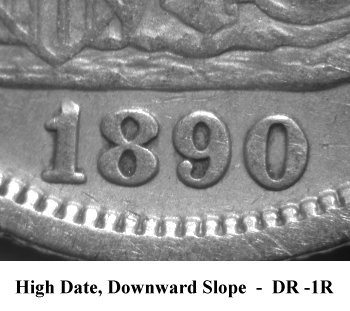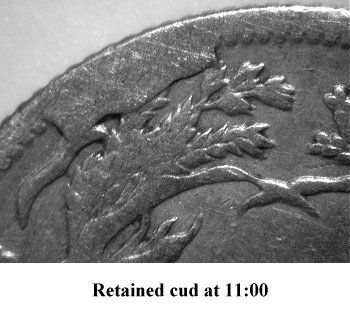 Comments: A single example of the 1890 variety with misplaced digits in the lower shield and a reverse retained cud was located during February 2014. The obverse is in a similar die state to Variety 108 with the misplaced tops of 9 and 0 digits still visible in the lower shield.
The reverse also has similar strength die cracks as during the early die state illustrated for Variety 108. The difference is a complete die break and retained cud at 11:00 which suggests that the reverse die suffered a sudden terminal die state event and was removed from production.
I believe that Variety 108a will prove to be very rare and is initially listed as R7+ in VF or better grades.
Plate Coin: Rare American Coins Inventory, EF40 Details