1891-S
Variety 101
Obverse 1: Medium Date, Upward Slope, Open 9
Reverse A: Medium S, [mm C,H,TR6]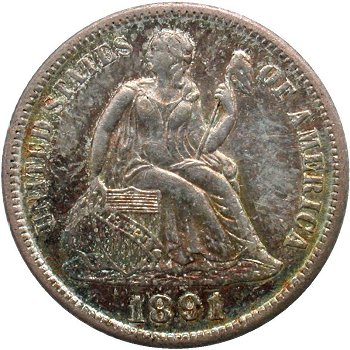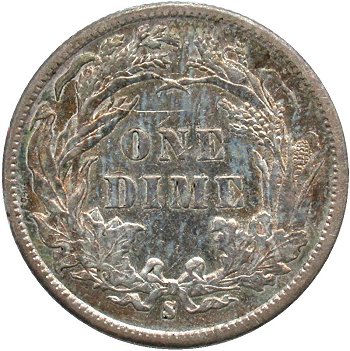 Obverse 1 Reverse A
Obverse Diagnostic Point(s) Reverse Diagnostic Point(s)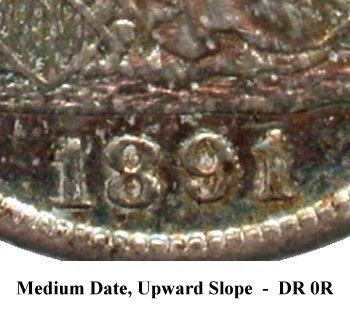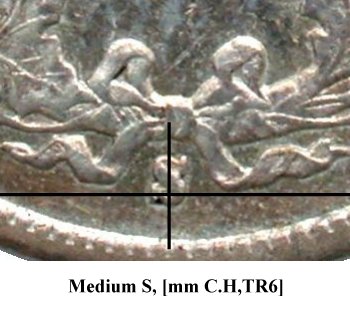 Comments: On the Obverse 1 die, the date punch is placed a medium distance from the base and has an upward slope. The 9 digit is open. Ahwash indicates that there are die cracks from S(T)ATES to rim and from the toe up through AMERIC(A) on his plate coin. The Scott Grieb specimen exhibits no die cracks however.
The Medium S mintmark on Reverse A has a strong right tilt.
For years the web-book employed a scan from Ahwash's encyclopedia to illustrate the variety until Scott Grieb offered the above example at the August 2014 American Numismatic Association convention.
Plate Coin: Courtesy Scott Grieb Collection, AU55