1891-S
Variety 108
Obverse 6: Medium Date, Downward Slope, Open 9
Reverse H: Medium S, [mm Lt,H], Doubled Die Reverse #2, Doubling In Lower Left Wreath,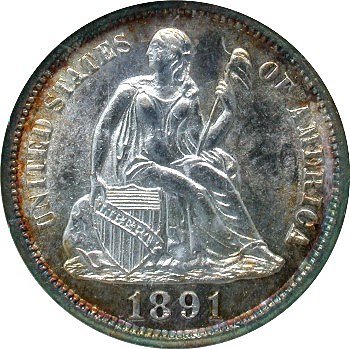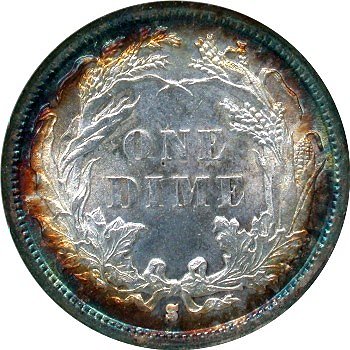 Obverse 6 Reverse H
Obverse Diagnostic Point(s) Reverse Diagnostic Point(s)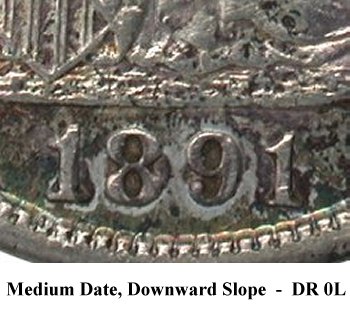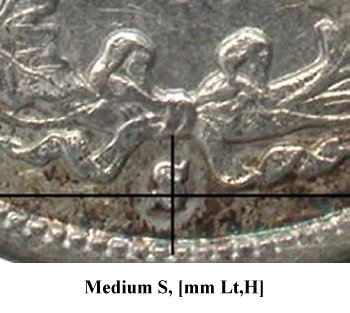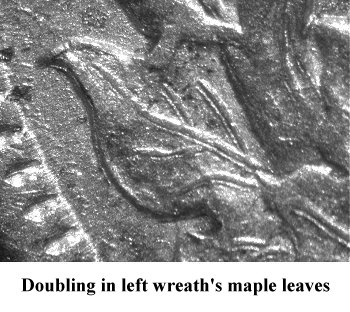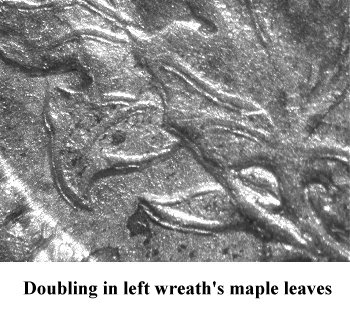 Comments: Reverse H exhibits strong die doubling within the left maple leaves in the wreath. This doubling extends down into the left and right ribbon ends. Reverse H has been labeled as Doubled Die Reverse #2 for future references. The Medium S mintmark is filled. Once again the reverse denticles are weak.
Plate Coin: G. Fortin Collection, NGC MS63