1868
Variety 101
Obverse 1: High Level Date, Partial (S)TATES, Severe Die Clashing, Circular Lathe Lines
Reverse A: Lightly Clashed Die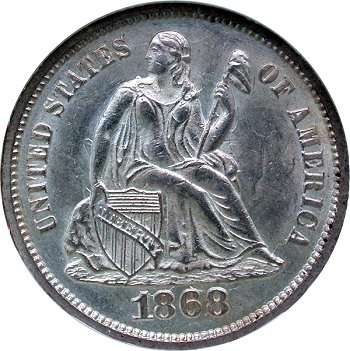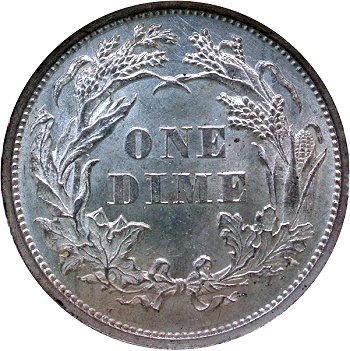 Obverse 1 Reverse A
Obverse Diagnostic Point(s)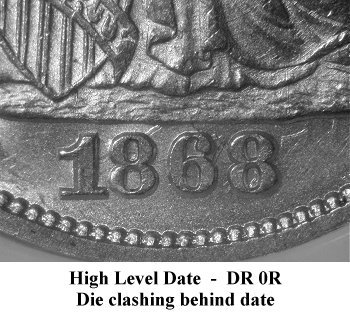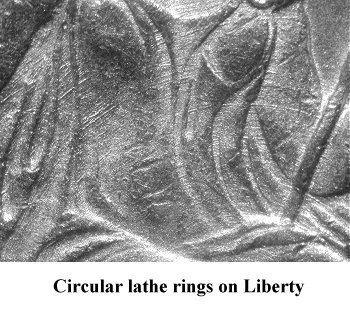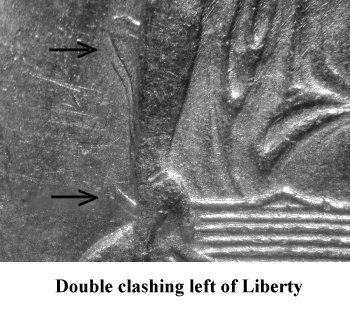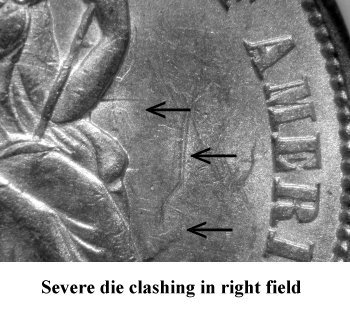 Comments: This first 1868 variety deserves careful discussion. Ahwash list this variety as A-1 and provides two supporting photographs. The macro photograph of the date position is A-1, while the large obverse photograph is that of an A-5 coin with the blundered 1's in the base. I have chosen to ignore the A-5 photograph and assume that A-1 is the variety shown with its date position.
Obverse 1, as presented above, matches the Ahwash date position photograph and is at least doubled clashed with evidence in the left and right fields surrounding Liberty and behind the date punch. Obverse 1 also exhibits a significant amount of circular lathe lines throughout Liberty's upper and lower body.
Reverse A is lightly clashed but not to the extent of Obverse 1 suggesting different die pairings are yet to be discovered.
Plate Coin: G. Fortin Collection, NGC MS62