1868
Variety 106a
Obverse 6.2: High Level Date, Full (S)TATES, Clashed Die
Reverse F.2: Clashed Die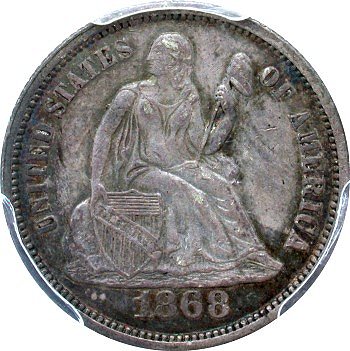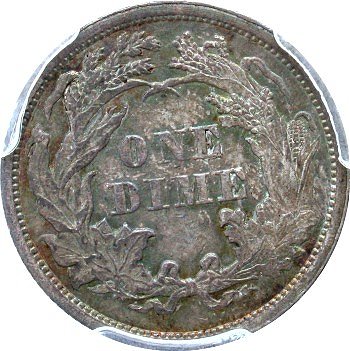 Obverse 6.2 Reverse F.2
Obverse Diagnostic Point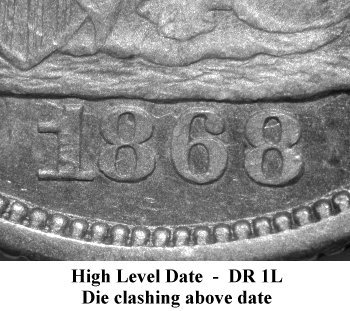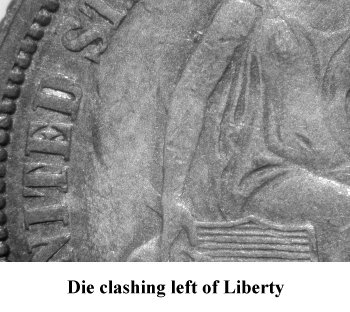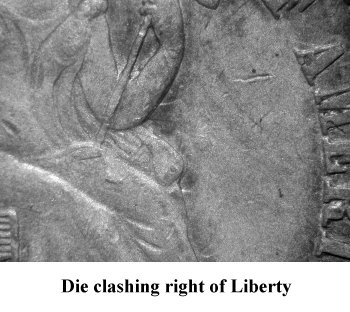 Comments: Obverse 6 is heavily clashed in both the right and left obverse fields and also above the date.
Reverse F exhibits corresponding clash marks at DIM(E) and at the top of the wreath. These clash marks are difficult to photograph with a deeply toned coin, therefore the lack of detailed illustrations.
The plate coin has noteworthy pedigree including Kam Ahwash to Allen Lovejoy during 1977 followed by the piece being sold as part of the Stack's October 1990 sale of Allen Lovejoy properties.
Plate Coin: G. Fortin Collection, PCGS AU55