1875-S
Micro S - Variety 104
Obverse 3: High Date, Slight Downward Slope, Broken (S)TATES
Reverse D: Filled Micro S, [mm Lt,H], Reverse Rotated Right 6 Degrees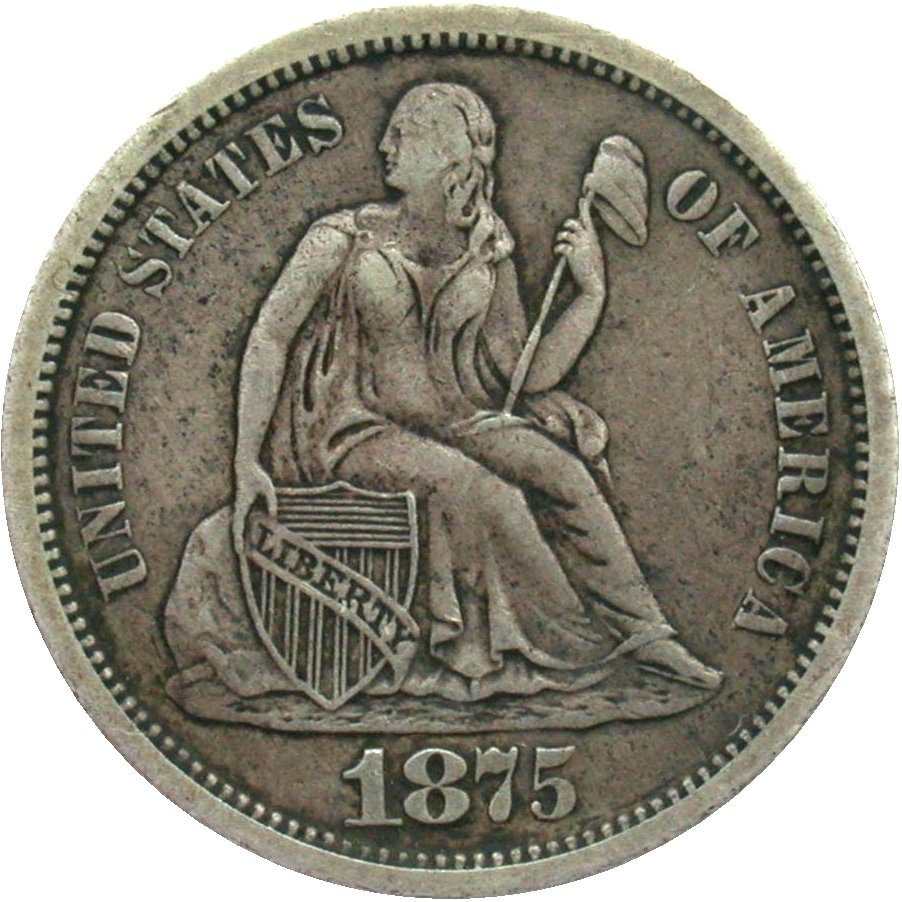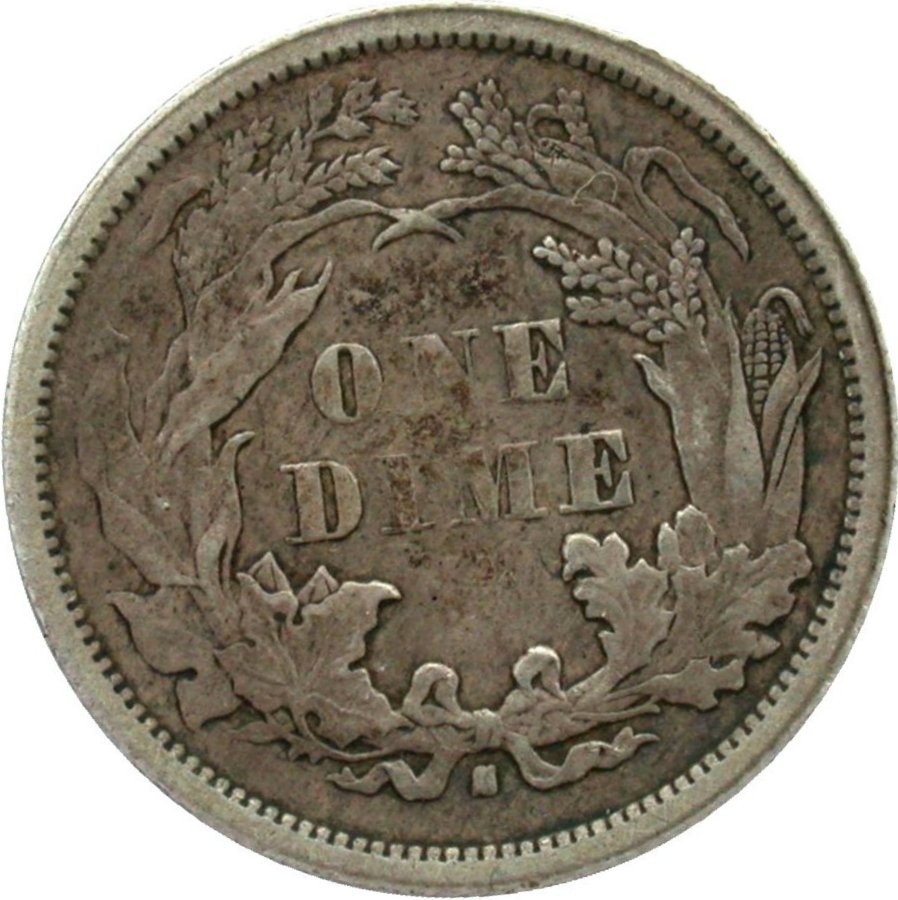 Obverse 3 Reverse D
Obverse Diagnostic Point(s) Reverse Diagnostic Point(s)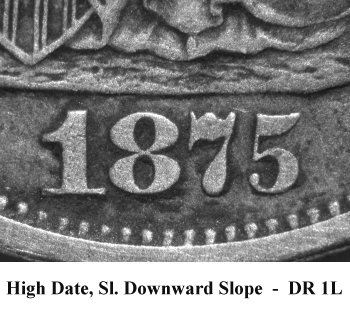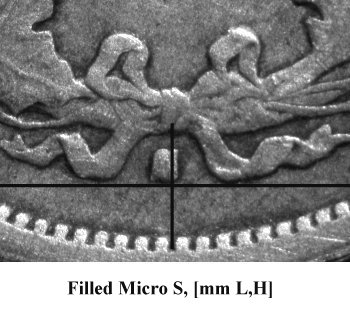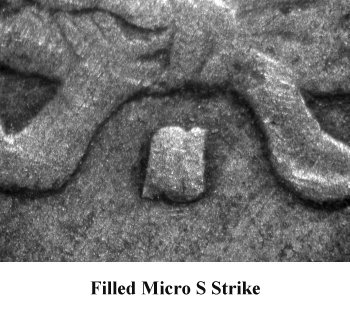 Comments: Variety 104 results from the first pairing of Obverse 3 and Reverse D dies. During this die pairing the reverse die is rotated right by 6 degrees. The Micro S mintmark is weakly struck resulting in a "filled" appearance consistent with nearly all Micro S dimes struck during 1875.
Variety 104 rarity is difficult to estimate since only seeing the plate coin that confirmed this variety can be located with "filled" and "unfilled" Micro S mintmarks. Given the amount of personal searching for the "unfilled" variety, I would have expected to notice this die pairing earlier on during the web-book research. At this time, the assigned rarity is R5 for specimens grading VF or better.
Obverse 3 and Reverse D will be paired a second time to produced additional coinage. Dime struck from this pairing are designated as Variety 104a and exhibit the important "unfilled" Micro S that is rarely seen and included the Top 100 Varieties set.
Plate Coin: Courtesy Dale Miller Collection, EF45