1875-S
Small S - Variety 104
Obverse 4: High Level Date, Die Defects Above Pendant
Reverse D: Small S, [mm Lt,H], Worn Die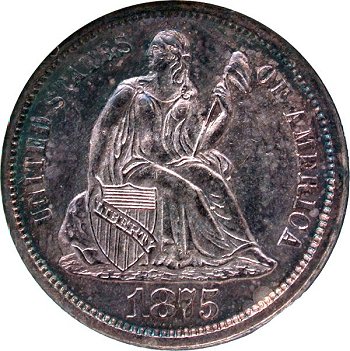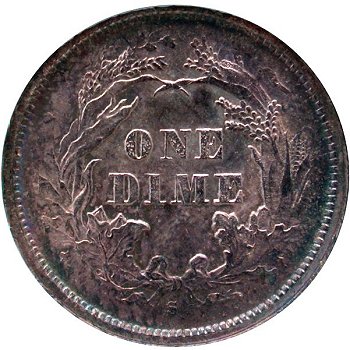 Obverse 4 Reverse D
Obverse Diagnostic Point(s) Reverse Diagnostic Point(s)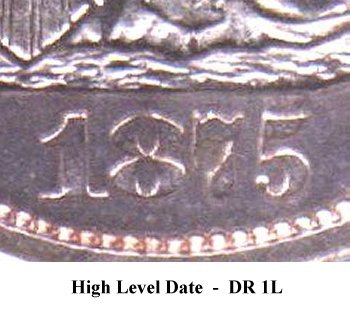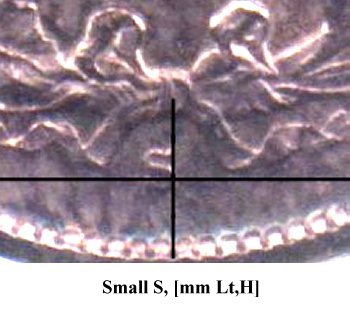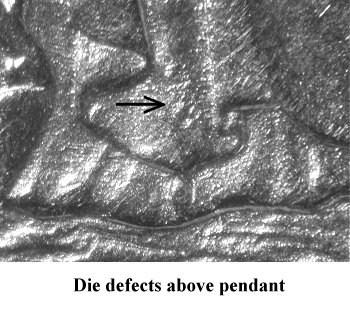 Comments: The plate coin for Variety 104 exhibits a stark striking contrast between the obverse and reverse.
Obverse 4 is well struck throughout Liberty with delicate details and full head and hair curls. Several die defects are visible on the gown above the pendant.
Reverse C appears to be heavily worn with significant loss of details in the outer wreath.
Plate Coin: G. Fortin Collection, ANACS MS61