1869
Variety 102
Obverse 2: Short Flag 1, High Level Date, Broken (S)TATES, Die Lines
Reverse B: Die Crack Lower Right Oak Leaf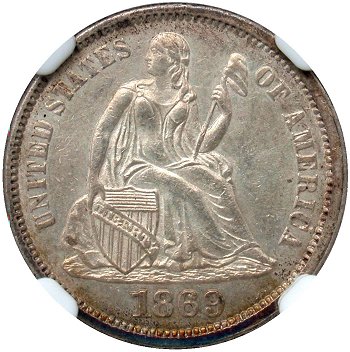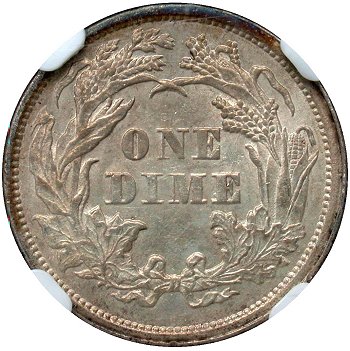 Obverse 2 Reverse B
Obverse Diagnostic Point(s)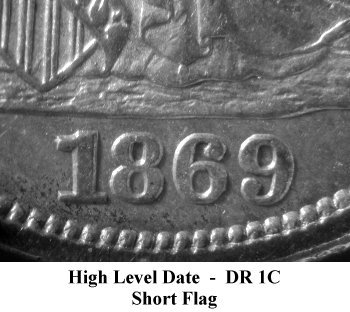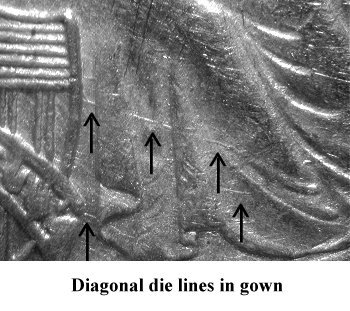 Reverse Diagnostic Point(s)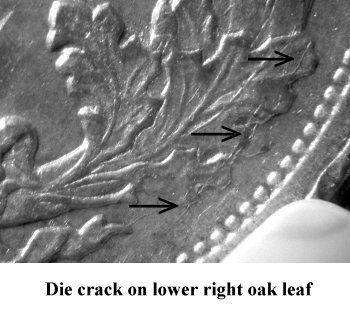 Comments: The date punch is better centered on Obverse 2 than on Obverse 1. There are several diagonal die lines in the gown immediately to the right of the shield as highlighted above.
Reverse B is lightly clashed and has a die crack through the lower right oak leaf.
Short Flag 1 Variety 102 is also difficult to locate in EF or better grades with the plate coin being the finest seen by the author.
Plate Coin: Courtesy Ken Rubin Collection, NGC AU58