1877
Type II Reverse - Variety 114
Obverse 14: Medium Level Date
Reverse M: Circular Die Cracks Throughout Wreath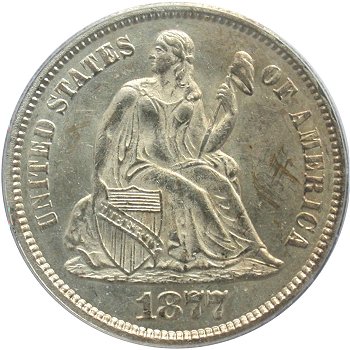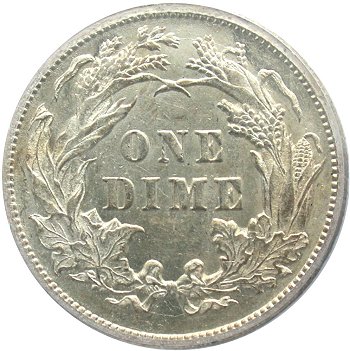 Obverse 14 Reverse M
Obverse Diagnostic Point(s) Reverse Diagnostic Point(s)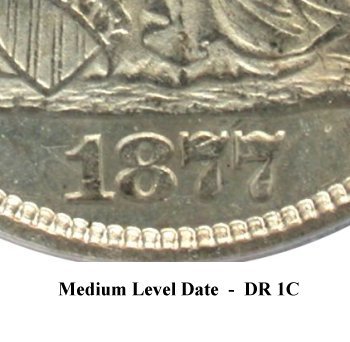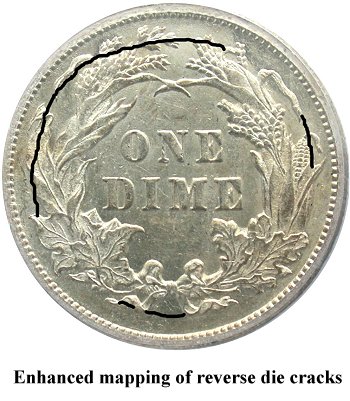 Comments: The date punch on Obverse 14 is level with a Denticle Ruler measurement of 1C.
The only diagnostics for Reverse M are the circular die cracks throughout the wreath that are different from previously listed Type II reverse varieties.
Liz Coggan of JJ Teaparty first identified this new 1877 Type II reverse variety.
Plate Coin: G. Fortin Collection, PCGS MS61