1839-O
Variety 101
Obverse 1: Medium Level Date
Reverse A: Small O, [mm Rt,H]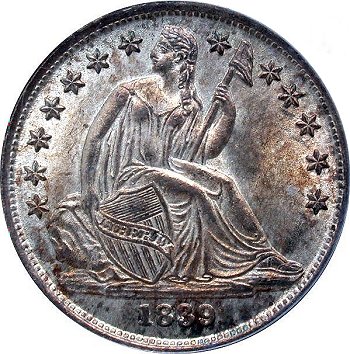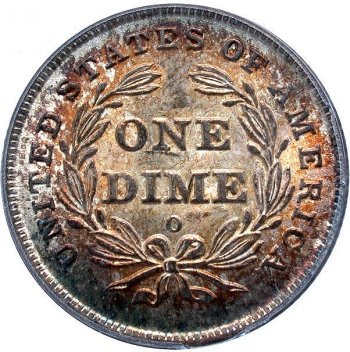 Obverse 1 Reverse A
Obverse Diagnostic Point(s) Reverse Diagnostic Point(s)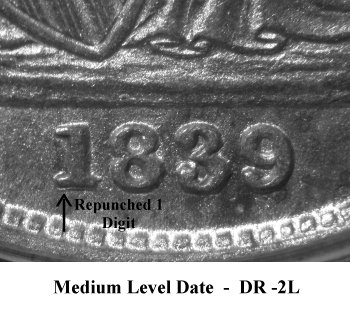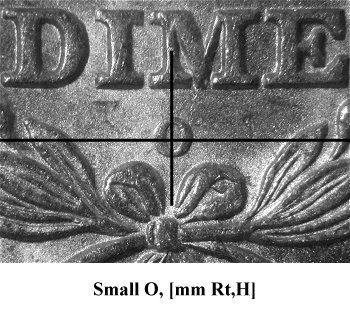 Comments: On Obverse 1, the 1 digit shows repunching under the base. I first noted this diagnostic after acquiring the MS65 plate coin. Previously, other Small O specimens in my collection did not show the repunching. There are no other important diagnostics for Variety 101 other than the date position and the Small O mintmark.
Obverse 1 is paired with two different but similar reverse dies making the identification of Varieties 101 and 102 difficult. The Small O on Reverse A is marginally high and right as shown above. The Small O on Reverse B is shifted more to the left than on Reverse A.
This obverse comes almost always weakly struck at the horizontal shield lines.
Plate Coin: G. Fortin Collection, PCGS MS65 CAC Gold