1839-O
Variety 105
Obverse 3: Medium Level Date, Rim Cud at 5:00, Stars 1 and 12 Repunched
Reverse D: Large O, [mm Rt,H]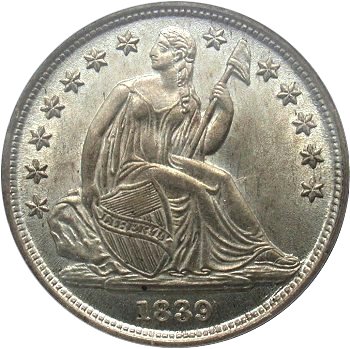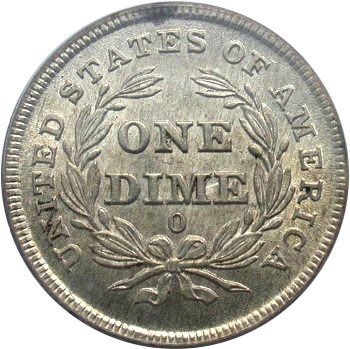 Obverse 3 Reverse D
Obverse Diagnostic Point(s) Reverse Diagnostic Point(s)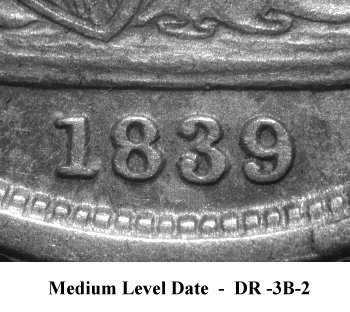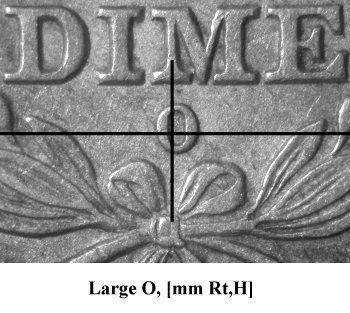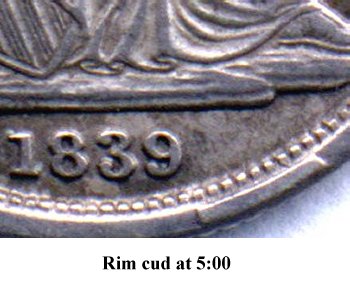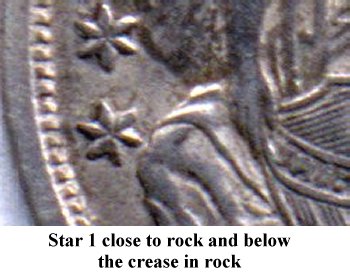 Comments: Varieties 105 and 105a die states are the most commonly seen among 1839-O varieties. Star 1 on Obverse 3 was punched below the crease in the rock and can be used as the primary diagnostic. Note the unbalanced appearance of Star 1 versus Star 13. Early die state examples of Obverse 3 are typically seen with either a rim cud at 5:00 or the combination of rim cuds at 1:00 through 4:00 and at 5:00 (Variety 105a). Stars 1 and 12 will exhibit repunching on higher grade examples.
The Large O mintmark of Reverse D is positioned sharply right and high. This die pair is used extensively and shows considerable wear in later die states.
Macro images are from the Greer plate coin which still remains in my collection.
Plate Coin: G. Fortin Collection, PCGS MS64 CAC Green