1839-O
Variety 109
Obverse 5.2: Very Weak Stars 1 and 3, Die Cracks Rim to Star 1 and Base
Reverse G: Small O, Reverse 1840-O (C)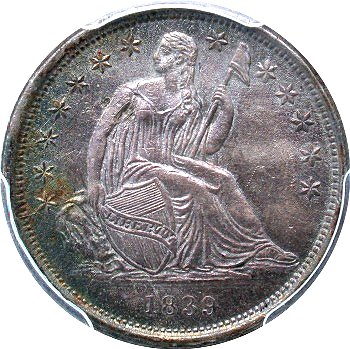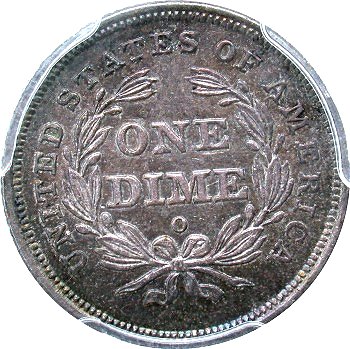 Obverse 5.2 Reverse G
Obverse Diagnostic Point(s) Reverse Diagnostic Point(s)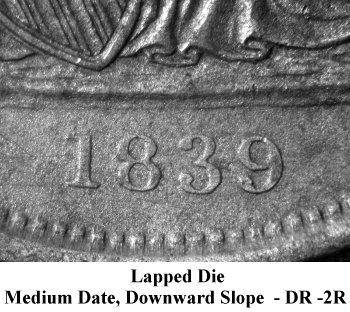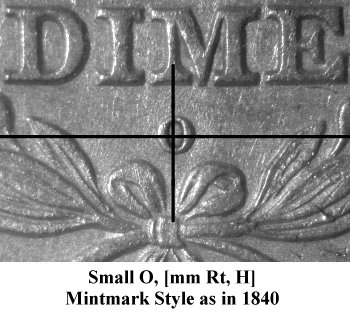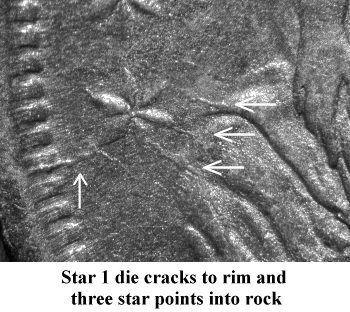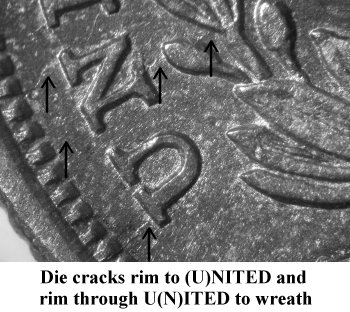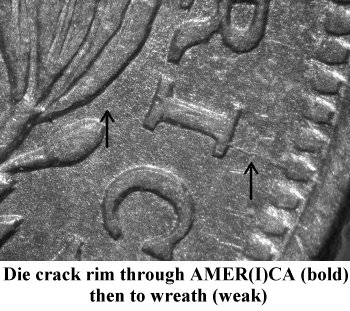 Comments: A very late die state Obverse 5 is paired with another Small O reverse which I have labeled as Reverse G.
Obverse 5 is in poor condition with multiple die cracks from Star 1 to the rim and from three star points into the base. The date is extremely weak during this die pairing and one must question why mint employees continue to strike coinage with this die polished and eroded die.
Reverse G exhibits a small O mintmark but from a different style punch than Reverse A or B. On Reverse G, the inner portion of the mintmark is almost square shaped rather than oval. There are multiple die cracks already present with the most obvious being at (UN)ITED and AMER(I)CA. This reverse is again employed to strike coinage in 1840, and when used, is designated as 1840-O Variety 103 and Reverse C.
The Variety 109 discovery was made by Jack Marston. This new F-109 die marriage is the third and most likely the last use of Obverse 5. During comparison of Jack's high grade example with his 1840-O F-103, he discovered that they shared the same reverse die. The above plate coin is originally from the Kevin Zeitler Collection. It was sold to Brian Greer during early 2019 and subsequently sold to Gerry Fortin at the 2019 Chicago ANA show.

Plate Coin: Original Courtesy from K. Zeitler Collection, MS60